DuPont is a global innovation leader with technology-based materials and solutions that help transform industries and everyday life.
With over 60 years of proven performance, Tedlar® PVF Films from DuPont are trusted and used in aerospace, transportation, graphics and signage, building and construction and many more.
Tedlar® lends long-lasting protection for interior and exterior architectural applications. Performance
advantages include:
Resistant to weathering impact, including fading due to UV exposure
Highly flexible and resistant to cracking and corrosion, even in highly corrosive environments
Impervious to harsh chemicals and pollution
Resistant to the growth of mold, mildew and bacteria
Resilient against stains and easily cleanable
When applied to metal panels, Tedlar® PVF Films enable excellent longevity and performance in extreme environments, without coastal restrictions. Tedlar® is available in a range of colors and offers extended warranties, keeping construction projects looking like-new for decades to come.
---
COASTALUME™ Steel Roofing Engineered and Warrantied for Coastal Environments
The new COASTALUME™ product combines U. S. Steel's GALVALUME®* solution with DuPont™ Tedlar® PVF film to create a revolutionary, maintenance-free, and highly sustainable roofing solution that offers a level of durability and reliability needed in residential and commercial construction along the coast.
---
Architectural Fabric Dome with and without Tedlar
See how DuPont™ Tedlar® protects architectural fabric over time in this short side-by-side comparison.
These two sports domes were installed in the same year, in the same area.
Check out how the dome without Tedlar® has discoloredand dirtied over time, while the dome with Tedlar® protection looks bright and clean.
---
Tedlar® for Metal Architectural Panels
Why is Tedlar® the best option for metal roofing and siding on the market?
It offers long warranties, even by the coastline.
It resists fading, chalking, and corroding, ensuring your building looks brand new for decades!
---
Benefits of Tedlar® PVF Film
The Premium Architectural Metal Protective Solution is in stock, made in America, proven over decades outdoors with almost no visible color change, and available with 50 year warranties (no coastal restrictions)!
Tedlar® PVF Film offers a superior alternative to other coil coating options, due to its inherent properties. Tedlar® film is typically applied with an adhesive directly to the metal coil, on a coil coating line. DuPont certifies the adhesive and application process to ensure a high quality, lasting lamination.
---
Metal Alliance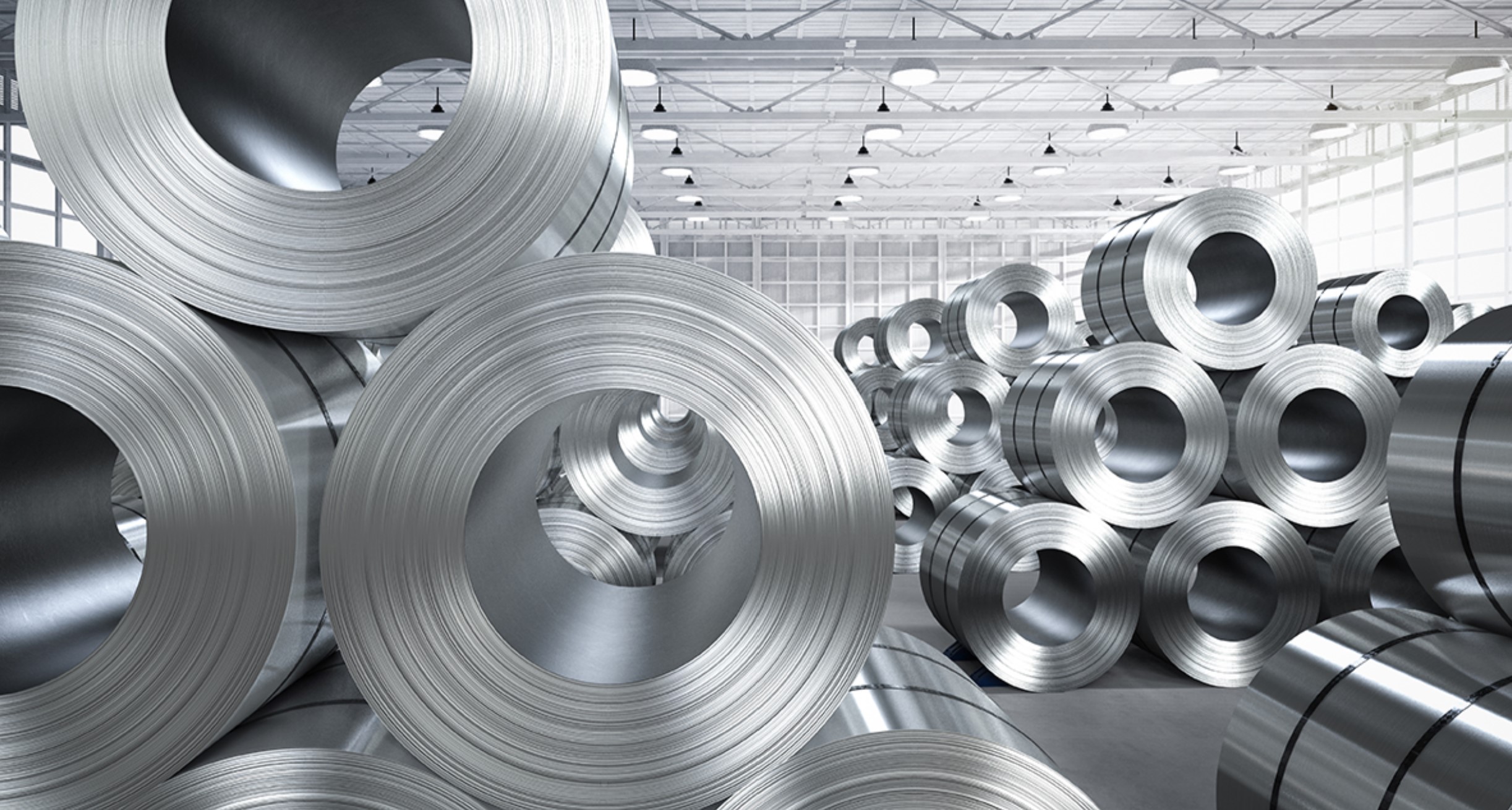 Metal Alliance is a premier supplier of prime grade metal coil and flat sheet for the architectural metal products industry. Our deep relationships with mills around the world and logistical know-how allow us to deliver superior metals on budget and on time, regardless of order size. Offering Galvalume®, aluminum and copper, over 50 in-stock colors and warranties up to 50 years, we're the metal partner you can count on. Metal Alliance is also the exclusive provider of DuPont™ Tedlar® PVF Film for metal panel roofing systems.
Contact us today at 844-638-2548.
Visit Metal Alliance's RCS Directory.
Visit Metal Alliance's website.
---
A 60 Year Legacy of Proven Performance
For over 60 years, Tedlar® has helped enable new possibilities through superior surface protection. To celebrate, we're taking a look back at some of the most impactful milestones that have helped build a legacy of tested, trusted and proven performance.
---
What is Tedlar®?
---
T-Bend on Coil Coated Metal protected with DuPont™ Tedlar® film
Why is this useful? DuPont™ scientists are constantly
testing products for performance, ensuring that they meet all specifications. Tedlar® PVF film is extremely flexible and formable, more so than any coating.
This video shows a T-bend test, showcasing how Tedlar® laminated to metal can be bent completely in half, to 0T, without any cracking or weakening of film integrity on the bend. This means that metal protected by Tedlar® can be bent and formed into any range of complex panel shapes
or sharp bends without risking exposing the metal or weakening the film. Tedlar® flexes to any bend needed, ensuring lasting and consistent protection for the metal.
---
LIVE From IRE with DuPont!
---
Building & Construction
Tedlar® PVF Films create long-lasting protection for interior and exterior architectural applications. For metal building panels and parts (roofing's, facades, accessories), Tedlar® offers best-in-class protection against corrosive environments and a lasting, like-new look. Examples of Tedlar® installations around the world show no visible degradation for upwards of 30, 40, and 50 years; keeping homes, stadiums, and iconic buildings looking brand new and significantly reducing the need to replace materials.
Building Types Using Tedlar® Include:
Healthcare facilities

Commercial buildings

Public and academic buildings

Hospitality

Industrial plants

Buildings in coastal regions

Residential
---
Industrial Applications
Made of 100% fluororesin PVF, Tedlar® has introduced new dimensions of surface protection, security and safety in a wide variety of applications.
We encourage our customers to develop new ideas for Tedlar®, and to dream big.
View our Industrial Applications!