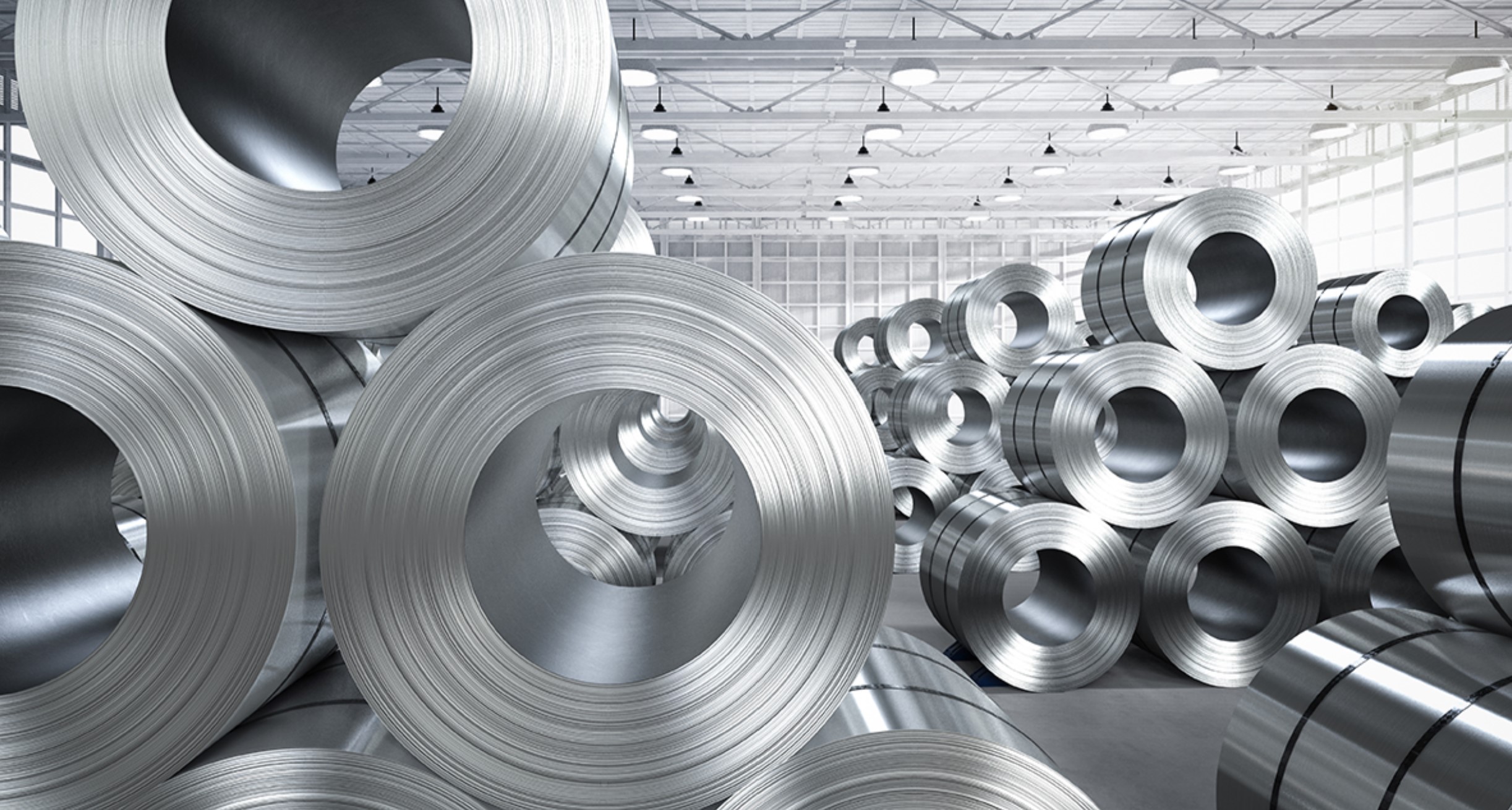 Metal Alliance is a premier supplier of prime grade metal coil and flat sheet for the architectural metal products industry. Our deep relationships with mills around the world and logistical know-how allow us to deliver superior metals on budget and on time, regardless of order size. Offering Galvalume®, aluminum and copper, over 50 in-stock colors and warranties up to 50 years, we're the metal partner you can count on. Metal Alliance is also the exclusive provider of DuPont™ Tedlar® PVF Film for metal panel roofing systems. Contact us today at 844-638-2548.
Stocking one of the largest inventories of quality steel, aluminum, and copper in the Southeast, Metal Alliance has all the metal you need, when you need it. Our ready-to-ship selection includes the most commonly used sizes and gauges of Galvalume®, MagnaGuard™ and high-grade aluminum. With the industry's best-in-class coatings such as Fluropon®, Fluorthane® Coastal and WeatherXL™ from Sherwin Williams and our newest finish, Tedlar® PVF film, available through our exclusive partnership with DuPont™, your options are nearly endless. We are committed to being the metal partner you count on, every
customer, every order, everyday.
---
DuPont Tedlar
DuPont is a global innovation leader with technology-based materials and solutions that help transform industries and everyday life. With over 60 years of proven performance, Tedlar® PVF Films from DuPont are trusted and used in aerospace, transportation, graphics and signage, building and construction, and many more. Tedlar® lends long-lasting protection for interior and exterior architectural applications. Performance advantages include:
Resistant to weathering impact, including fading due to UV exposure
Highly flexible and resistant to cracking and corrosion, even in highly corrosive environments
Impervious to harsh chemicals and pollution
Resistant to the growth of mold, mildew and bacteria
Resilient against stains and easily cleanable
When applied to metal panels, Tedlar® PVF Films enable excellent longevity and performance in extreme environments, without coastal restrictions. Tedlar® is available in a range of colors and offers extended warranties, keeping construction projects looking like-new for decades to come.
Visit DuPont Tedlar's RCS Directory.
Visit DuPont Tedlar's Website.
---
Metals
• Outstanding corrosion resistance
• High strength-to-weight ratio
• Superior heat resistance & solar reflectivity
• Excellent formability
MagnaGuard:
• Superior performance against corrosion, especially salt spray
• Advanced protection at cut edges
• Outstanding heat resistance and reflectivity
• Excellent coatability and adhesion
Aluminum Coils & Sheets:
• Extremely resistant to corrosion, especially from salt water
•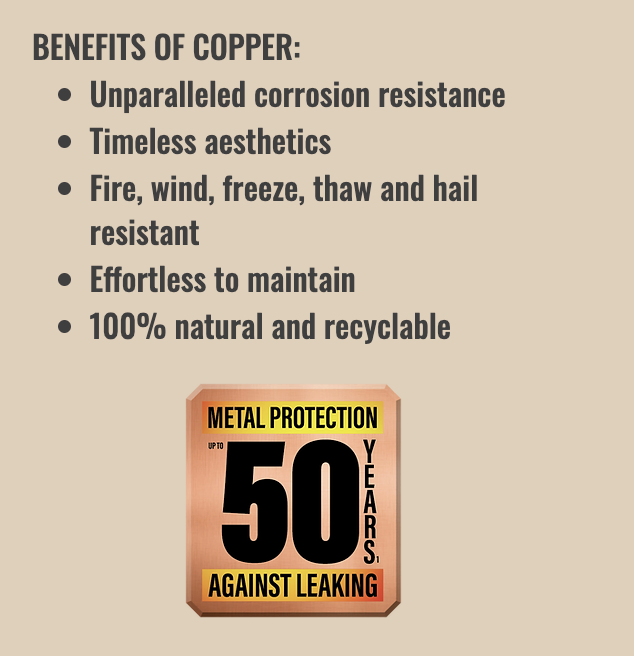 High strength-to-weight ratio
• Excellent heat resistance and reflectivity
• Outstanding formability
Architectural Copper:
• Unmatched corrosion resistance
• Timeless beauty and maintenance-free
• Resists fungus, bacteria and mold
• Fire, wind, breeze, thaw and hail resistant
• 100% natural and recyclable
---

Our premium protective metal coatings come in over 60 colors for endless design options and long-term metal roofing panel durability. From advanced resistance to UV light, moisture and humidity, high temperatures, salt water, pollutants and more, its never been easier to protect your project from harsh environmental conditions and look good doing it.
---
Metal Coatings
Protective metal coatings serve as barriers between the environment and the underlying substrate in a metal panel roofing or wall system. They help prevent corrosion, abrasion, and erosion and provide your clients with endless color and design options to achieve the picture perfect appearance they're looking for. Metal Alliance offers the most durable and innovative protective metal coatings available – all backed by the best partner warranties in the industry.
Keeping It Cool and Green!
Metal panels that boast a protective metal coating are also an eco-friendly approach to building construction. They improve a building's energy efficiency by keeping it cooler. Depending on the type and color, the coating you choose for your metal panels can even mitigate the heat-island effect ─ a phenomenon that occurs when a building, roadway or other hard surface absorbs and emits more of the sun's heat than its natural surroundings, such as trees and bodies of water.