Spectrum is the premier digital lead generation and software company for the home services industry.
Since 1992, we've been delivering emerging software that brings businesses and homeowners together.
By combining responsive website design, sales-intelligent software marketing, sales, business, and digital marketing insight, Spectrum creates a custom lead generation solution for your business that will increase your bottom line at a lower cost per sale.
Our A.I. engine, Predictive Sales AI, is the first of its kind—providing contractors with A.I. solutions to capture, convert, and manage leads and opportunities.
Spectrum pairs software with expert services to integrate your marketing into one cohesive system, so you can focus on the big picture while we keep your business growing.
---
Extreme Weather Insights
Get Free Daily Hail Alerts
Extreme Weather Insights is the free hail reporting
tool for contractors. Subscribe to receive alerts when hail hits nationwide so you can understand storm impacts and take advantage of storm opportunities
in your market.
---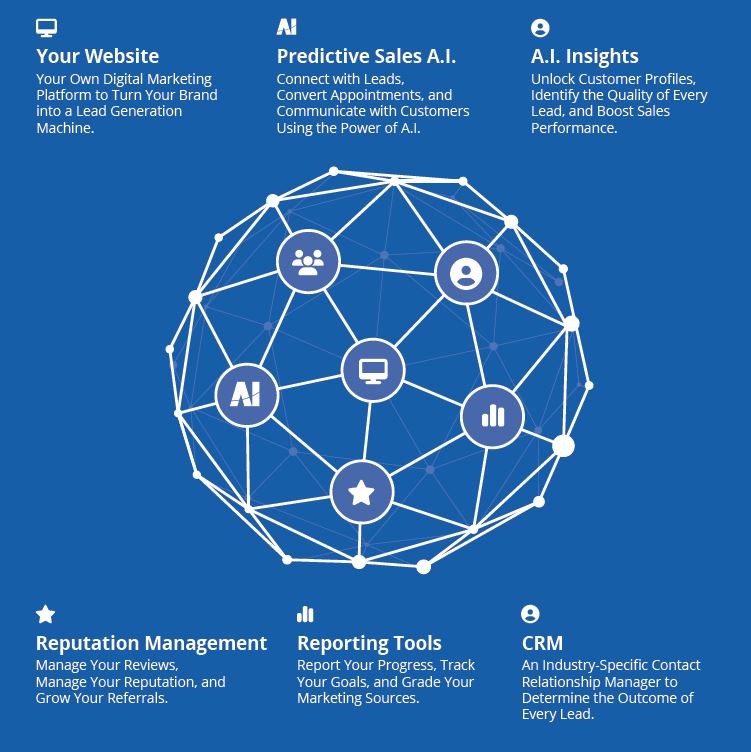 ---
Predictive Sales AI: The A.I. Engine Built for Contractors
Predictive Sales AI is the artificial intelligence engine that considers every step of a contractor's sales funnel. With PSAI's suite of software tools, you can take the guesswork out of your growth strategy to enhance your sales team, eliminate waste, and generate more revenue.
Results at Every Step of Your Sales Funnel
Audience Builder
Ads Manager
Lead Capture Tools
Lead Management Portal
Our tools are built to optimize performance in each season and powered by A.I. From generating referrals in the off-season to capturing demand in peak season while driving weather leads during storm season, our software produces a strong return on investment year over year.
---
Tap Into New Opportunities with Sherwin-Williams Metal Roofing Lead Generation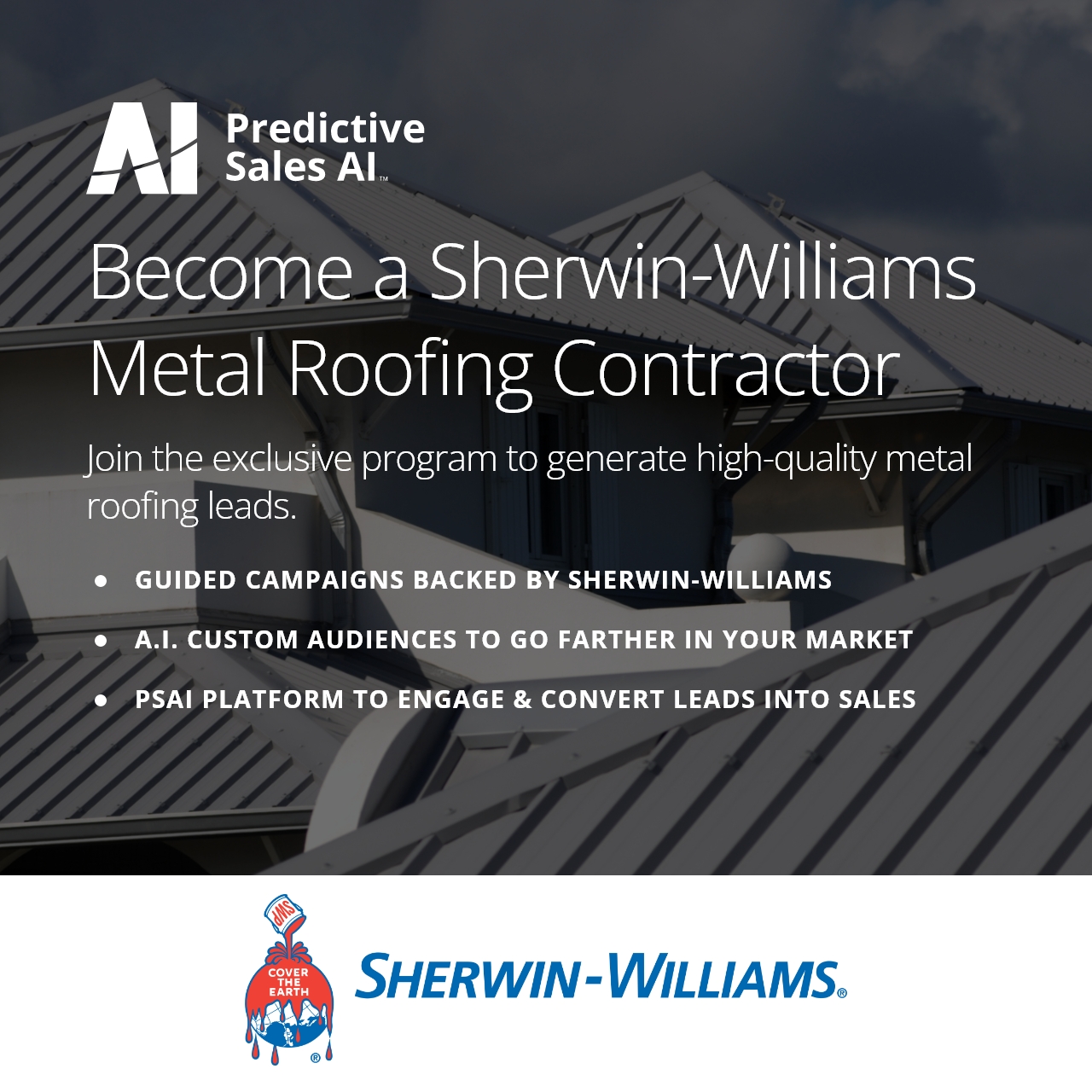 PSAI has partnered with Sherwin-Williams to offer a lead generation program
for roofing contractors. Capture rising demand for high-end roofing and branch into new markets with marketing backed by the Sherwin-Williams brand. This program connects you with homeowners and metal roofing manufacturers to generate high-quality homeowner leads.
When you join the Sherwin-Williams Metal Roofing Lead Generation program, you'll be part of an exclusive network of contractors. This program offers more precise homeowner targeting paired with effective A.I. marketing to drive high-quality metal roofing leads for your sales team in 3 steps:
Digital Campaigns: Guided lead generation campaigns leveraging the Sherwin-Williams brand.

Custom Homeowner Audiences: A.I. Custom Audiences to go farther in
your market.

A.I. Software: PSAI Engine to engage, manage, and convert your leads
into sales.