By Evelyn Witterholt, RCS Reporter.
Several buildings get a roof upgrade with this custom metal recoating project from ICP Group and Custom Coatings.
Since 2014, this group of buildings in North Carolina has had their metal roofs re-coated in this special project from ASTEC®, a roofing solutions company that is a part of ICP Group. The years long project to re-coat the National Wiper Alliance buildings has been carried out by Custom Coatings, and this year, they will have finished re-coating all buildings. Recently, we spoke with Shane Russell from ASTEC and Patrick Stilwell from Custom Coatings to talk more in-depth about the project.
Patrick describes the National Wiper Alliance property as being two different locations, both of which make up approximately 700,000 square feet. The project began as a metal re-coating on one of their buildings and since then, Custom Coatings has been re-coating all of their buildings section-by-section over the past eight years.
One of the main challenges they were presented with was the aluminized asphalt the roofs were previously coated with. "Asphalt and metal roofs are not really compatible," Patrick said. "It's kind of like putting asphalt in the frying pan and putting it on your stove. It just heats up, cracks and it fails."
Before recoating, they had to remove the existing asphalt coating to prepare the roof for the project. When they removed the asphalt, they found lots of trapped moisture that was causing the metal to rust. Many of the repairs they had to make were to combat and prevent any further rusting. Patrick said that ASTEC fluid-applied roofing products have shown amazing results in solving these problems.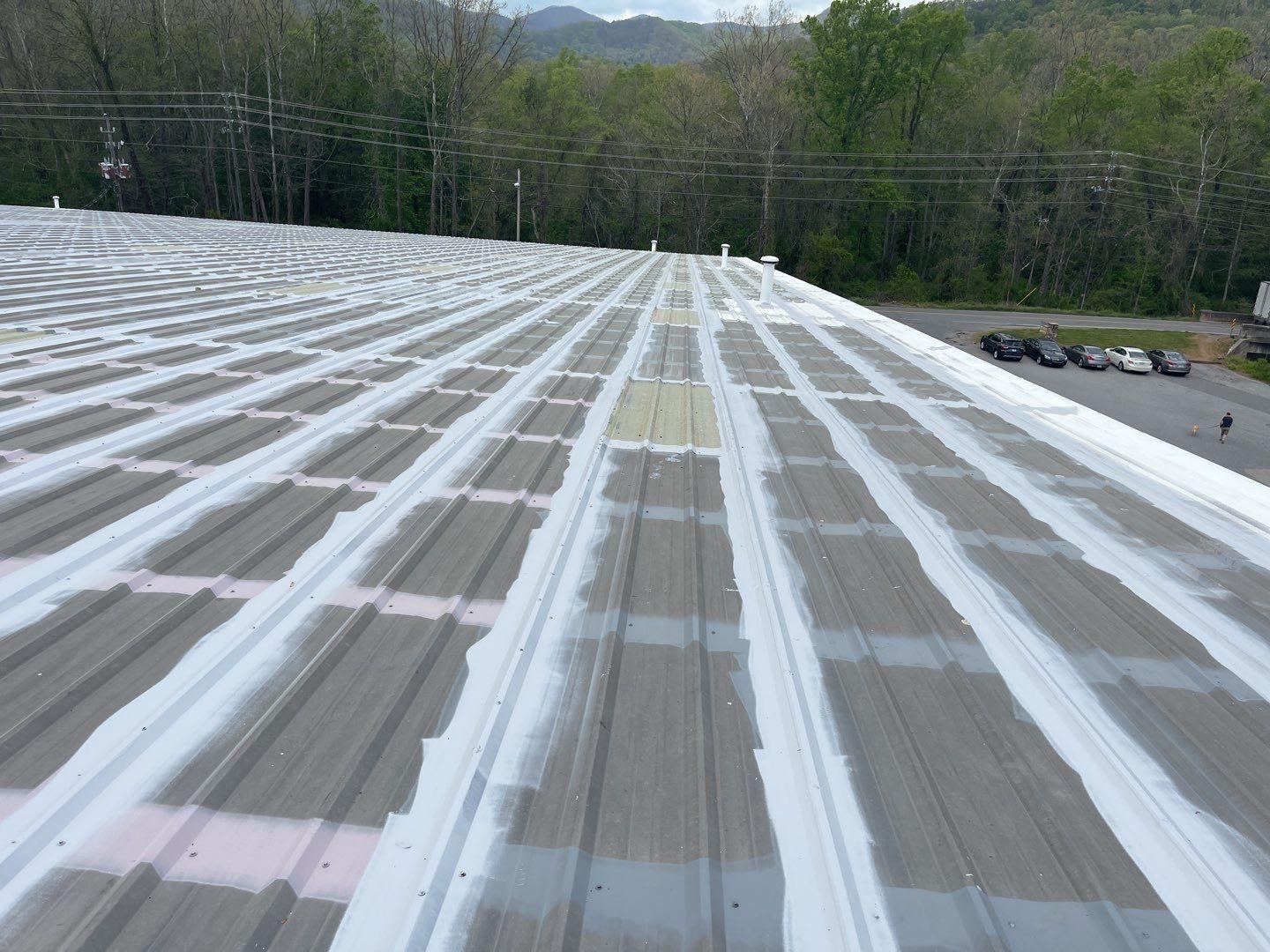 Patrick broke down for us all the products used in the recoating project. They started by using the ASTEC B-16 Primer which neutralizes and prevents rust. Then after repairing or replacing the fasteners, they used the WPM 9 Sealant to keep everything in place. Once finished with waterproofing the roof, the 2000 Finish was applied, which according to Patrick, "has one of the highest reflectivity values of all the coating systems on the market from the different manufacturers."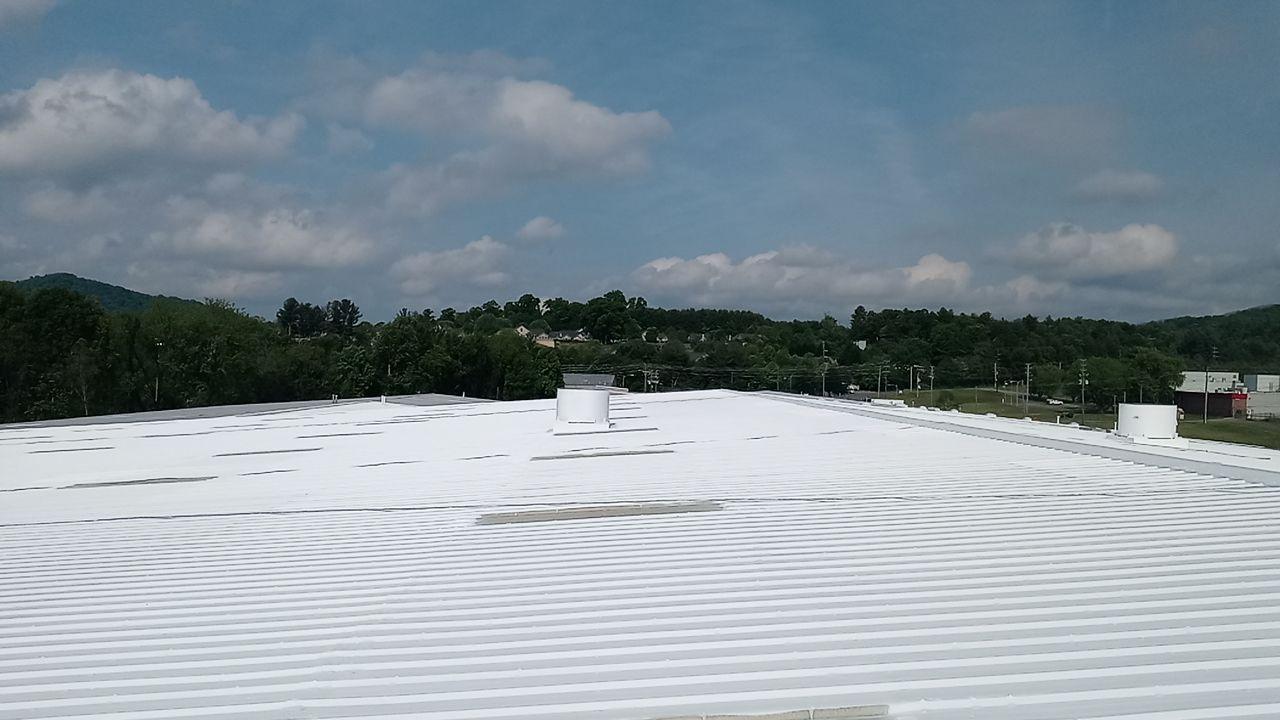 One unique thing about this project is the general timeline of it all. Rather than re-coating all the roofs at once, they've been working on them one section at a time. This is largely in part because of the building owners' budget. Shane says it works for them though because it allows them to "customize the spec to the roof's needs."
Rather than having to replace all their roofs, these building owners saved significant money by choosing a fluid-applied solution. Not only that, but Patrick highlighted the perks of the warranty renewal of a project like this. "The warranty renewal is less than half the additional cost typically, but on a flat roof, it can be a third to even a quarter of the initial cost to renew the warranty," he said. "This is essentially the last roof that we're going to put on if they just allow us to maintain it every 10 to 15 years."
Another upside to recoating these roofs is that it is a far more sustainable option. Patrick said, "I know that roofing waste is actually the largest contributor to our landfills and by not having to rip those things off, we help them maintain what they currently have."
Learn more about ASTEC in their RoofersCoffeeShop® Directory or visit www.icc-astec.com.