By CIDAN.
CIDAN has been a leader in manufacturing high-quality machinery for over a century. Below, you can read about their impressive past, present and what they hope for the future.
Since 1907, CIDAN Machinery Group has been a significant player in the sheet metal industry. Originating from Götene, Sweden, the company has since become a world-renowned supplier of cutting-edge machinery and user-friendly control solutions. Recently, CIDAN has taken another step forward with acquiring THALMANN Maschinenbau AG from Switzerland. Let's take a closer look at this traditional Swedish company and all it offers.
"Perfect match: THALMANN fits perfectly to the CIDAN Group. Our goal is to offer all solutions to our market segment, and by acquiring Thalmann we gain a stronger position within North America and internationally. This acquisition is a win for both our customers, and our employees and we continue to build a platform of success for all of our stakeholders." Chandler Barden, President of CIDAN Machinery Americas.
Then and now
Since its foundation, CIDAN has stood for developing and manufacturing of high-quality, innovative and efficient folding machines and sheet metal shears. Today, besides CIDAN, the two Austrian companies FORSTNER (decoiling systems), nuIT (control solutions) and the renowned Swiss long folding machine manufacturer THALMANN, CIDAN Machinery Group has a total of 300 total global employees.
Customer benefits through synergy effects
The positive synergy effects of the mergers and the resulting customer benefits and advantages areapparent for the CIDAN Machinery Group. At CIDAN they help customers develop their businesses thanks to their broad and deep knowledge of sheet metal. Also, they currently have an offering of 45 highly trained service techs around the world. CIDAN offers economical, individual and future-oriented solutions for every company size and for every need – from single machines for smaller roofer businesses to finely tuned machine lines for medium-sized companies to fully automated, highly efficient industrial plants. Customers get everything from a single source.
Shaping tomorrow's world
"Shaping tomorrow's world" is the sustainable tagline of the CIDAN Machinery Group. The sales and applications team looks forward to demonstrating this promise of the future to customers and interested visitors with innovative products, solutions and services at our events and shows throughout the United States.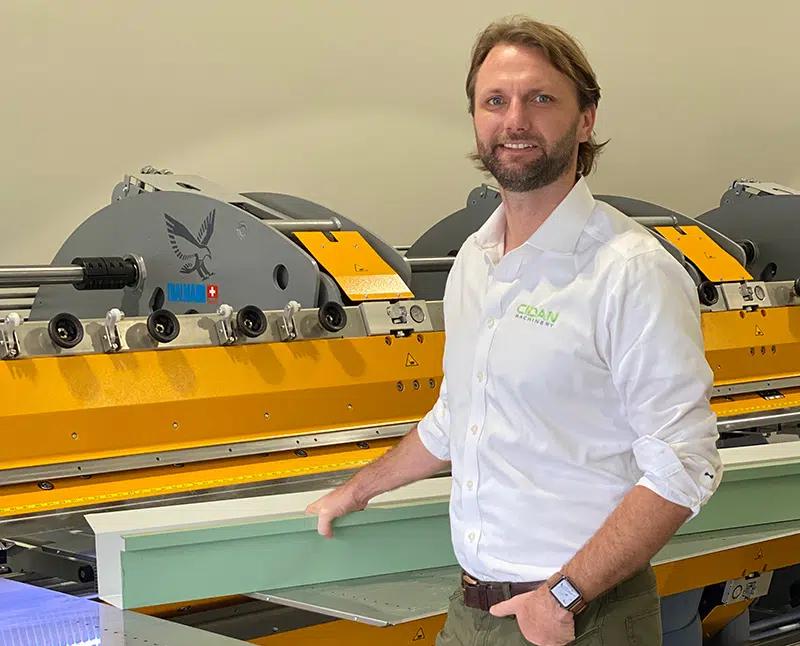 Open-minded: Chandler Barden, President of CIDAN Machinery America, welcomes an open exchange, innovative ideas and friendly interactions.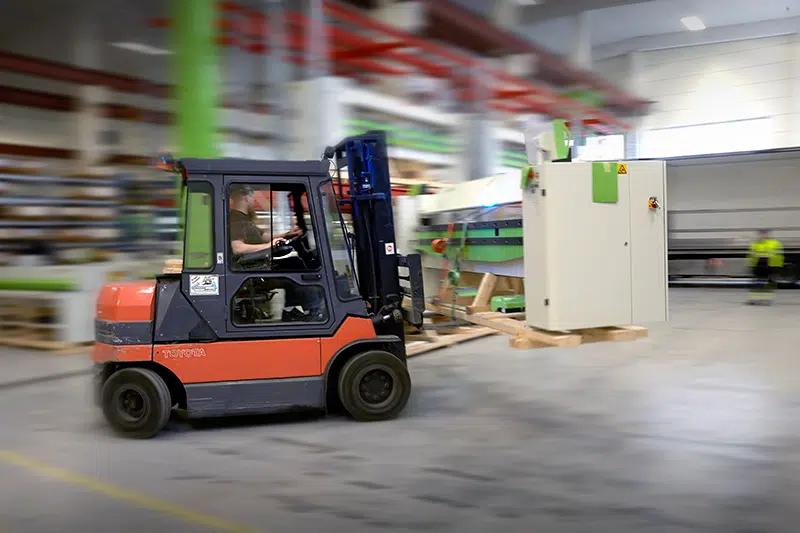 Delivery: Every day, numerous CIDAN machines leave the production site and are delivered punctually and safely to customers worldwide.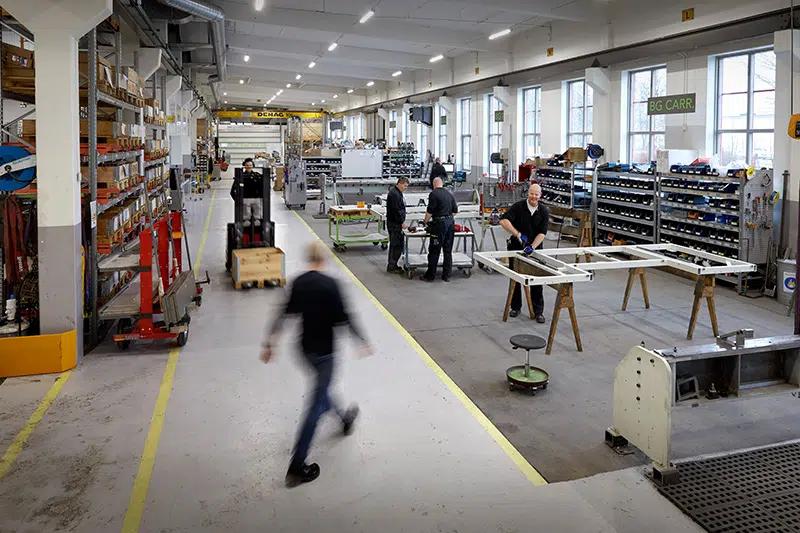 Complete manufacturing: The innovative CIDAN sheet metal processing machines are manufactured from A to Z on in a production and assembly area.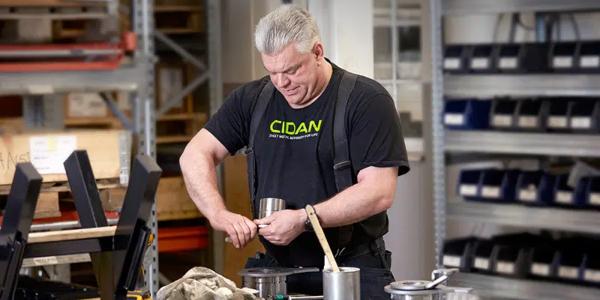 Craftsmanship: CIDAN has about 60 highly trained service techs around the world focused on quality with passion, expertise and craftsmanship.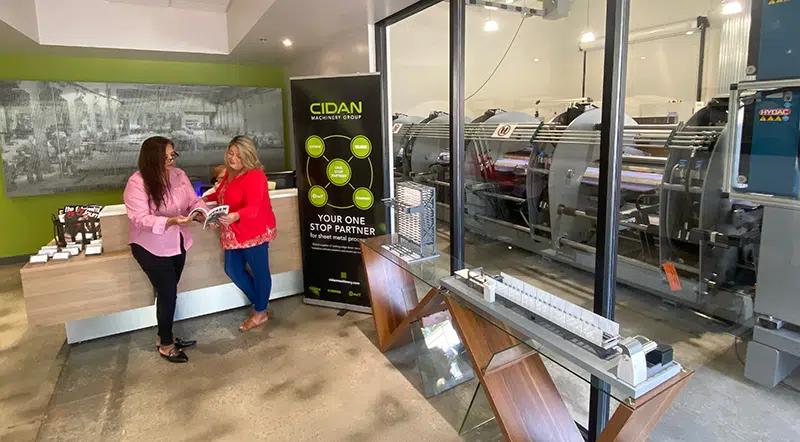 Company building: At the lobby of our office, you will be greeted with views of our showroom and historical drawings of our machines. CIDAN Machinery Americas currently holds 50,000 sq. ft. for the operation of our employees and customers.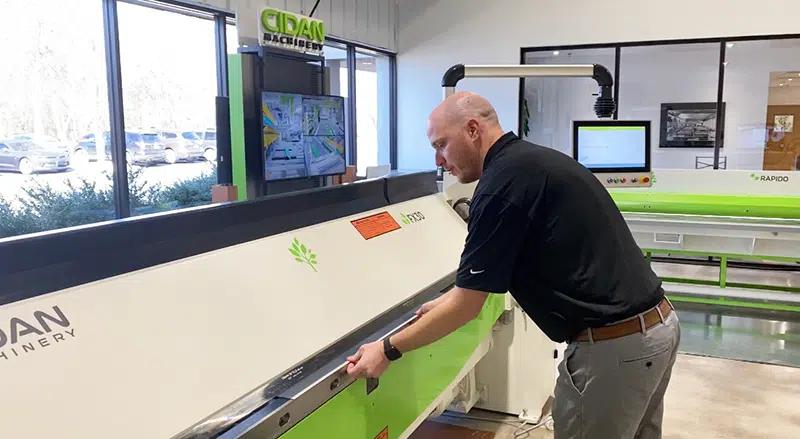 Showroom: At our office, you will find our in-house showroom featuring multiple folders that is used for customer demos and service improvements.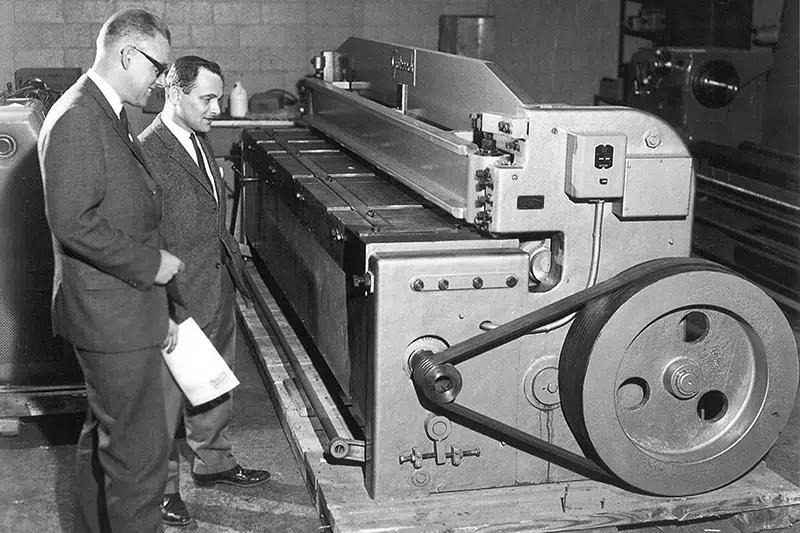 Historical: CIDAN's sheet metal shears have made enormous advances in development and technological leaps over the past decades.
Innovative: The CIDAN Machinery Group's Load & Unload TD Double Folder system offers high flexibility and features numerous innovations, such as modular automation.
You can check out the CIDAN Machinery facility for yourself! To RSVP for the Open House, visit https://cidanmachinery.com/us/cidan-machinery-metal-expo-2023/ or contact Cidan Machinery Group at 770-692-7230 or sales@cidanmachinery.com. The event is open to the public, and all are encouraged to attend.
Learn more about CIDAN Machinery Group in their RoofersCoffeeShop® Directory or visit cidanmachinery.com.