By DECRA.
This year's competition was full of worthy applicants and amazing projects, but one out mastered the rest.
The first annual DECRA Metal Roofing Project of the Year competition was a great success! While many applicants submitted projects with excellent craftsmanship, we are proud to recognize the contractor whose project exemplified the unique style and beauty that DECRA brings to any rooftop.
So, how did we pick the Project of the Year winner? The rules were straightforward: project entries needed to use DECRA Metal Roofing and they had to be finished by the end of 2020. Our internal team of roofing experts then judged each entry based on criteria ranging from design complexity to the project's unique features. We then nailed it down to our top six finalists.
From there, we posted the project images to DECRA's Facebook page to allow our followers (you) to vote for your favorite project. The job with the most votes was awarded the DECRA Metal Roofing Project of the Year.
We know it wasn't easy picking the winner after seeing each submission's elevated craftsmanship and boundless style. Still, we can't be more thrilled to announce the team behind this year's winning project after seeing the great competition. From all of us at DECRA, thank you for your participation in our program. We can't wait to do this again next year!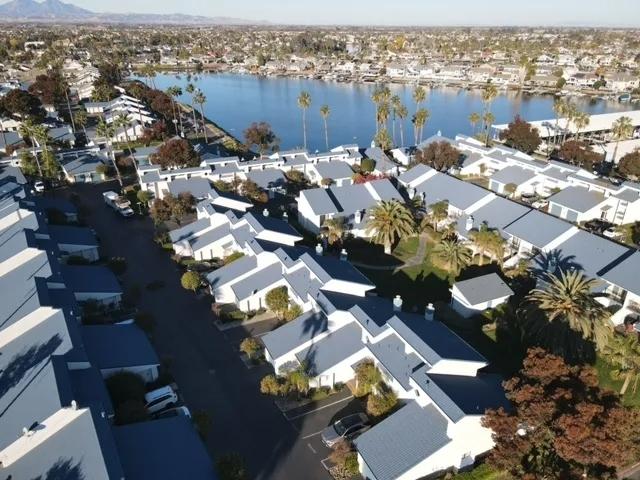 Project of the Year: Western Sierra Roofing
The 2020 DECRA Metal Roofing Project of the Year is Western Sierra Roofing. This project features over 250,000 square feet of DECRA Tile in Onyx Blue, a custom color designed for residents near Discovery Bay, California.
DECRA's Vice President of Marketing Trevor Underwood said, "The magnitude of this project is unparalleled. Not only is the craftsmanship superior, but the residents can rest assured knowing their roof is backed by the strength of stone-coated steel to withstand the elements."
DECRA Metal Roofing products are designed to bridge the gap between durability and beauty, without compromising the strength and longevity of clay tile. Additionally, our acrylic-based stone-coating formula resists corrosive salted air and other coastal elements, making it a durable and dependable option for Bay Area homes.
"We're honored to be recognized as the 2020 DECRA Project of the Year. This was one of our larger projects, so it's nice to see it get the recognition it deserves, as it was no small undertaking," said Tony Farber from Western Sierra Roofing.
Western Sierra Roofing is a family-owned and operated company specializing in metal roofing, seamless gutters, and solar electric systems. The company services Contra Costa County, Alameda County and Solano County.
As the winner of the DECRA Metal Roofing Project of the Year, Western Sierra Roofing also received a Swenson Shear Stone Coat Cutter for metal roofing applications.
The Swenson Shear Stone Coated Steel Cutter is a multi-purpose tool used to cut through stone-coated roofing of various sizes. It has a dual-edged 34'' high-carbon steel blade used for precision cutting and doesn't require any special training. No matter your skill level, it will always cut straight.
DECRA has been providing ageless beauty as the original stone-coated steel roofing manufacturer since 1957 and Swenson Shear has been providing a more productive way for metal roofing contractors to make precision cuts and bends since 1959. Together, they are a time-tested winning combination for metal roofing contractors.
Do you have what it takes to be 2021's project of the year winner?
Tag us in your roofing project photos with the hashtag #DECRAProjectoftheYear to be featured in case studies, blogs and to get on our radar for next year's competition early! Follow us on Facebook, Instagram, LinkedIn, Pinterest, Twitter, and YouTube.
Learn more about DECRA in their RoofersCoffeeShop® Directory or visit their website at www.decra.com/.
Original article source: DECRA