By Xipre.
Embracing the Antarctic chill, Xipre's innovative insulated metal panels conquer extreme conditions, redefining construction with icy resilience.
We at Xipre have always thought outside of the box. Using panelized construction, we take ordinary projects and turn them into innovative ones, creating more efficient ways to build. Xipre was thrilled to have the opportunity to put our skillsets to the test in one of the harshest environments on earth — Antartica.
The project involved constructing three laboratories over several years due to the extreme weather conditions. This undertaking presented unique challenges, among which were the requirements for superior thermal insulation and performance, ease of on-site assembly and transportability.
The first of these laboratories was set up at Base Esperanza, an Argentinian outpost in Antarctica. This inaugural building was erected during the first quarter of 2023, timed to make the most of the southern hemisphere's summer season.
Now, it's one thing to describe the harsh climate of Antarctica; it's quite another to design and build in it. Antarctica is not just another cold location; it is the epitome of extreme conditions that set the parameters for this project. To give you an idea of the challenges faced, consider this: The average winter temperature can drop to below -40 degrees Fahrenheit, with winds whipping across the icy landscape at over 100 mph. When you're designing and constructing a building in such conditions, the simplest tasks can become formidable challenges.
When confronted with these constraints, every factor must be meticulously considered. How do you design a panelized building system that can withstand these conditions? How do you ensure ease of assembly in extreme conditions? How do you transport the materials safely and efficiently across treacherous terrain?
These are the questions we grappled with as we embarked on this extraordinary project. It's a testament to our commitment to innovation and our unwavering belief in the potential of insulated metal panels. The Antarctic project is a monumental challenge, but at Xipre, we believe in meeting such challenges head-on. It's the way we push the boundaries of what's possible.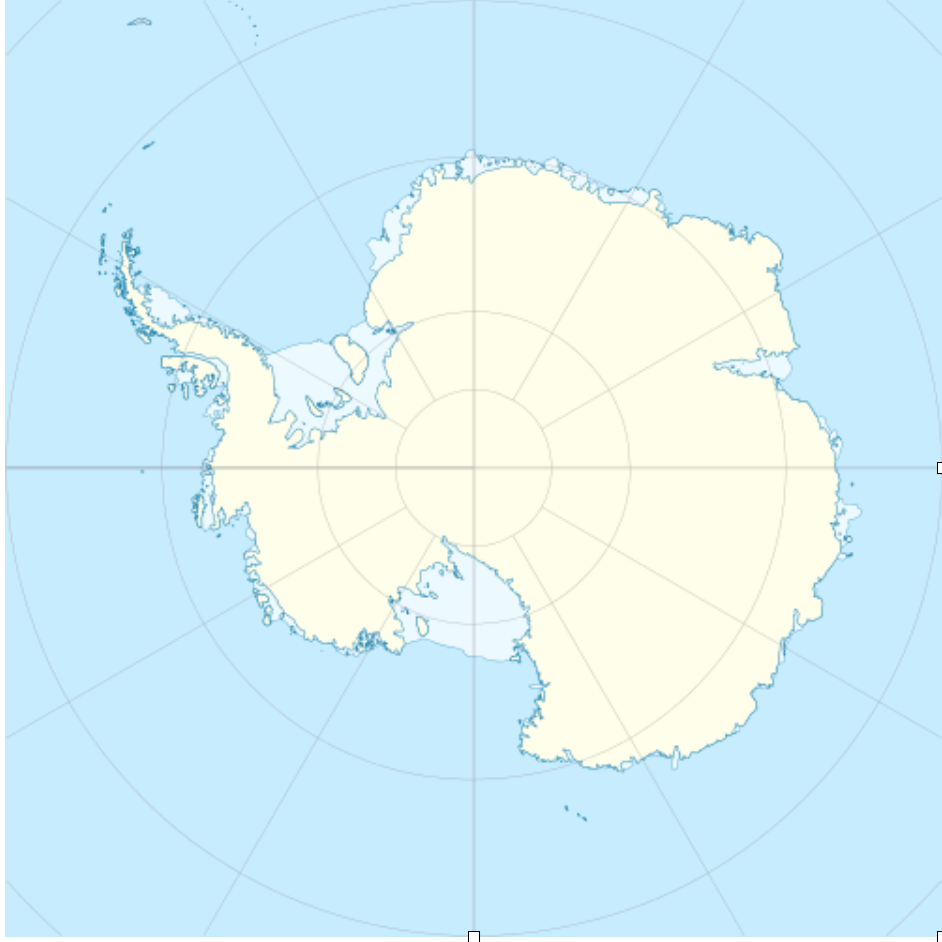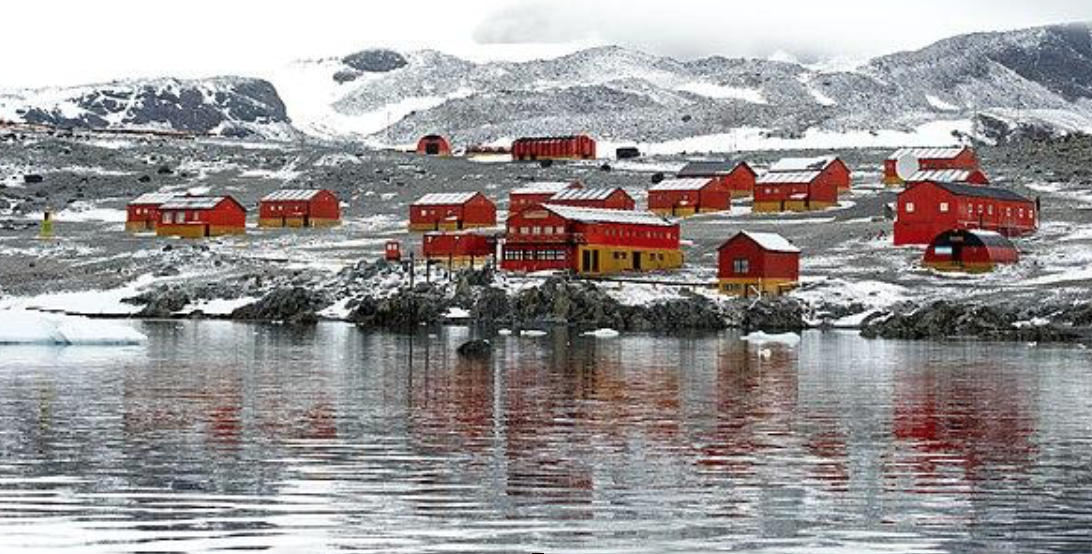 Design process
Constructing in Antarctica's harsh conditions demands innovative solutions. A key requirement for this project was minimizing on-site manual labor due to the region's extreme weather hazards.
A critical stage in the design process involved ensuring that each piece was designed for ease of assembly. Each component had to seamlessly interlock with the others and be easily mounted on the parallelly designed galvanized steel structure.
The requirement for a very low-slope roof was intended to mitigate the impact of high winds, but this added another level of complexity in preventing possible leaks. It's important to remember that in these extreme temperatures, even a single water droplet could quickly turn into a block of ice indoors.
In response, Xipre's technical team devised a double-skin design for our insulated panels. This design featured an outer layer of 6-inch panels and an inner layer of 4-inch panels, with structural space nestled between. This approach offered enhanced insulation, providing a buffer against the Antarctic elements, and allowed for off-site panel assembly, reducing on-site labor.
The entire design process was aimed at meticulous engineering to produce specialized panels ready for assembly and mounting onto the steel structure. Each component was carefully designed and distinctly marked on the drawings. This attention to detail ensured that the on-site installation crew could easily identify and accurately assemble each part of the building.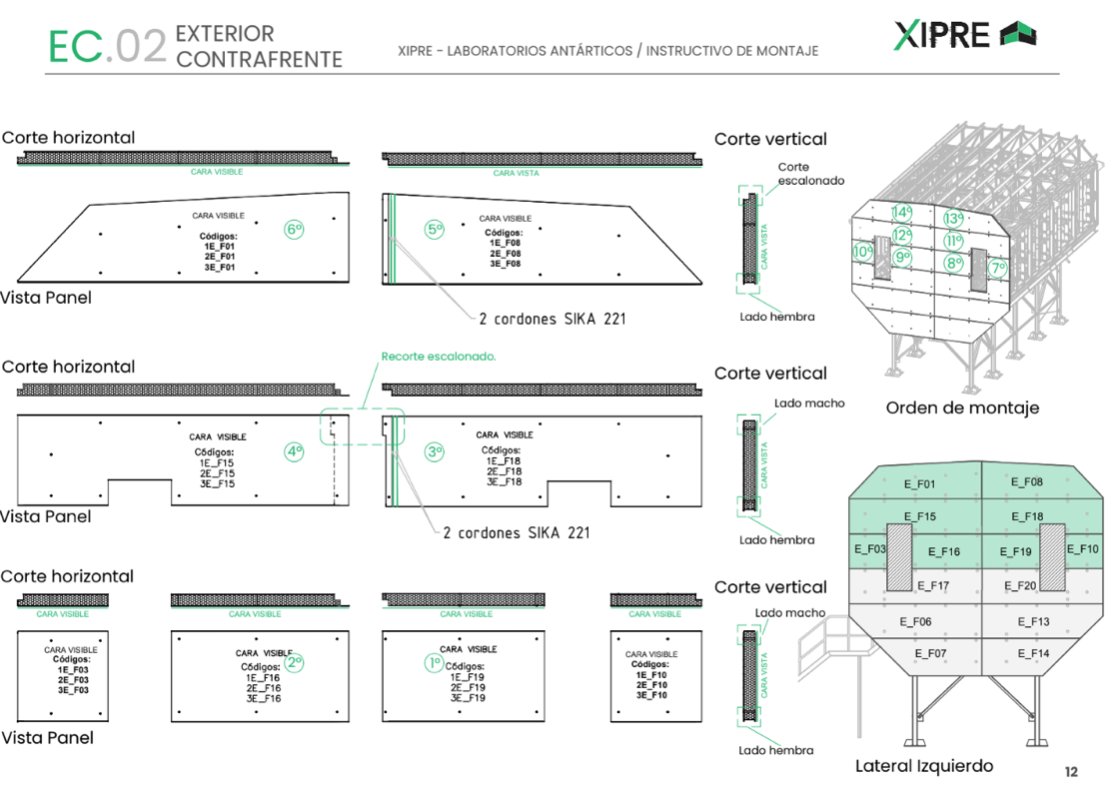 Full-scale mock-up and mounting training: Pre-production preparation
Before progressing to the production stage, we conducted a crucial step at a local facility: constructing a full-scale mock-up on a steel structure. This allowed us to test the primary components under realistic conditions. Concurrently, the installation crew underwent specialized training, refining their skills and calibrating every detail of the building's assembly process. This hands-on experience ensured a smoother and more efficient construction process once the team arrived in Antarctica.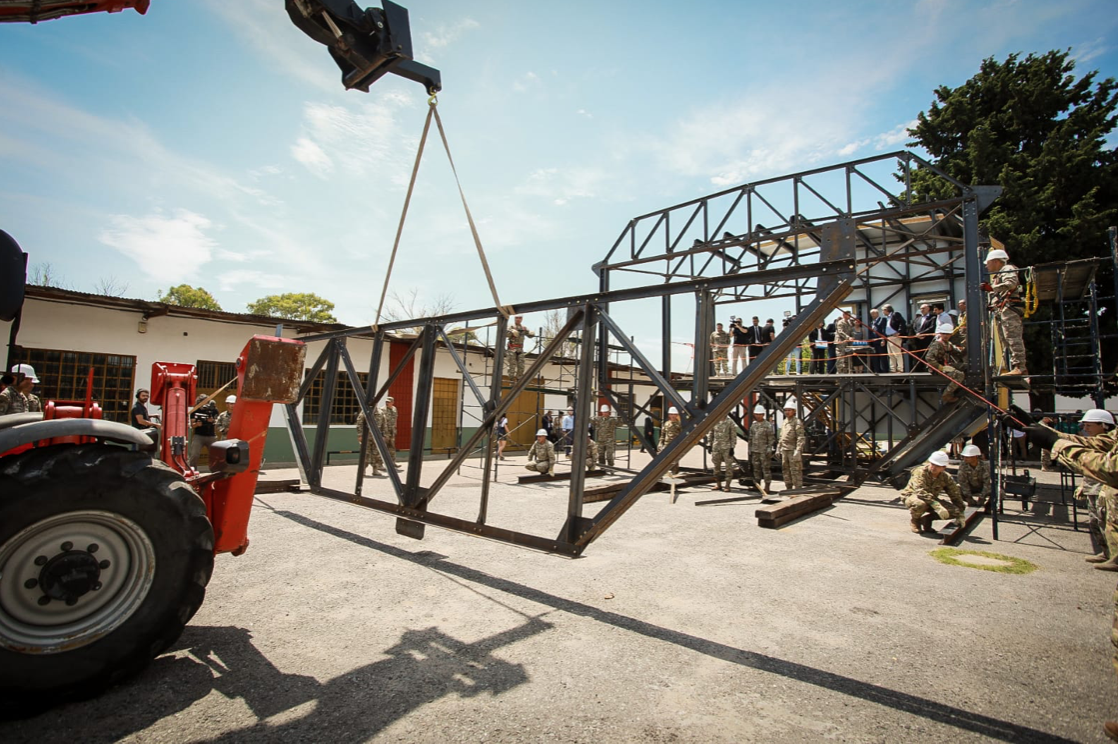 From design to production: The journey of Xipre's Antarctic buildings
With the short window before the winter season, time was of the essence as Xipre began producing every component of each building. The components' transportation to the final destination required the use of specialized ships capable of navigating the frozen waters of the Antarctic Ocean.
Xipre's scope of work encompassed:
Designing the external and internal skin of the structure using insulated metal panels with PIR foam. The external panels were 6 inches thick, while the internal panels were 4 inches.
Creating a fixation system designed to eliminate thermal bridges. We also co-designed the precise positions for attaching these panels to the main structure.
Producing specialized panels that were ready for immediate assembly, eliminating the need for extra cuts or modifications at the construction site.
Crafting a detailed installation manual to guide the on-site crew through the assembly process.
By meticulously designing, producing and preparing for assembly, we ensured that each step of the construction process was streamlined, efficient and suited to the unique challenges posed by the Antarctic environment.
Harnessing the power of insulated metal panels in the face of extreme challenges
Undoubtedly, this project presented an incredible opportunity to demonstrate the immense advantages of using insulated metal panels in construction. The harsh environment of Antarctica is unlike any other, and the challenges it poses are unparalleled. However, we take great pride in having overcome these obstacles to achieve this significant milestone.
By creating a top-tier construction solution in such a demanding setting, we have showcased not only the versatility and effectiveness of insulated metal panels but also our commitment to innovation, resilience and pushing the boundaries of what is possible in construction.
With Xipre, we are continually redefining construction, one panel at a time, from the everyday environment to the extraordinary landscapes of Antarctica.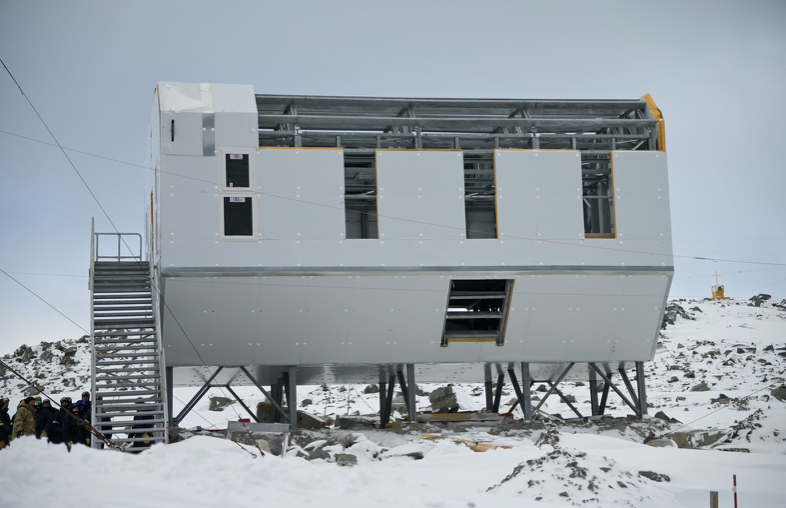 Xipre's founder, Dario Pussetto, was proud of his team and had this to say: "Having the opportunity to positively impact such projects is the result of embracing innovation within our company. We're not just in the business of constructing buildings or producing materials; we're in the endeavor of co-creating architectural milestones with our clients. This captures our core vision perfectly. We were eager and prepared to make our mark in some of the most challenging locations on Earth."
Xipre is a company based in Argentina, with commercial operations all over Latin America and U.S.