By Anna Lockhart.
Having a hard time deciding between materials or color palettes for your next project? Try out the RPS Metal Roofing & Siding Roofing Visualizer Portal!
RPS Metal Roofing & Siding is dedicated to manufacturing high-quality equipment and materials designed to help contractors install the best possible metal roofs for commercial and residential buildings. Since 2001, RPS has created a wide variety of product lines and color palette options for customers to choose from and can custom fabricate roofing materials to fit specific project requirements.
RPS created the Roofing Visualizer platform so that contractors, architects and building owners could virtually create their next project in a quick and easy way. From being able to choose from an array of color palettes and materials, users can make their visions of the perfect project a reality through the platform. Use the platform to make design decisions, find the most appealing aesthetics and streamline the project process.
Users simply have to upload a photo of their project to the Roofing Visualizer portal or choose from similar sample projects available on the site to get started. Easy to navigate, the visualizer then allows users to edit their project designs to their tastes. Choose between various options for the building's siding, roofing and trim. The possibilities are endless!
Users can also use the comparison tool to show the major changes made from the start of the visualization process, showing how minimal or drastic certain changes were to the overall look of the project. Once users are satisfied with their design, the finished project can be downloaded into a report which details the specific materials and color schemes used in the digital renovation.
Working on a renovation project? Try out the Roofing Visualizer to see your dream design come to life!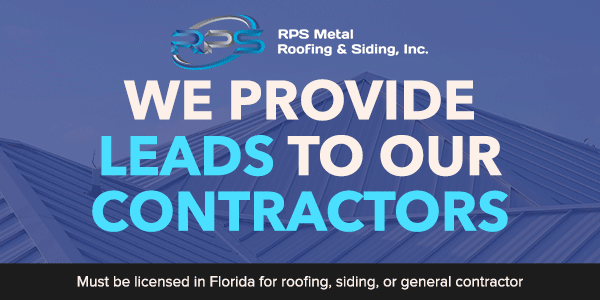 Anna Lockhart is a content administrator/writer for RoofersCoffeeShop®, MetalCoffeeShop™ and AskARoofer. When she's not working, she's most likely to be found with her nose in a book or attempting to master a new cookie recipe.
RPS Metal Roofing & Siding, Inc is a manufacturer and distributor of metal roofs. Located in Welaka, Florida, our company has state-of-the-art manufacturing equipment resulting in fine quality metal roofs for commercial, residential and agricultural use.