ABOUT NFBA
NFBA is a non-profit trade association that promotes the interests of the post-frame construction industry and its members. The association's members are primarily post-frame builders, suppliers, manufacturers, building material dealers, code and design professionals, and structural engineers.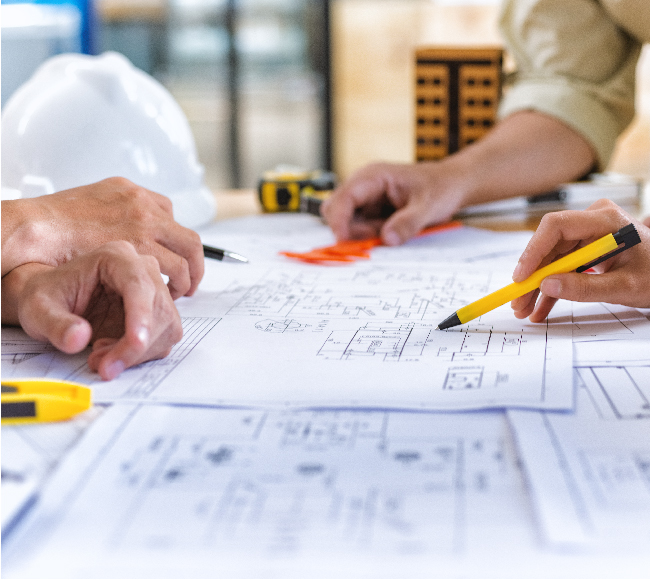 NFBA is the only national trade association that represents post-frame industry professionals. The association exists to support its members and stimulate the growth of the post-frame industry. To do so, the association helps its members by providing industry tools and code resources, education, access to technical and legal experts, builder accreditation programs, newsletters and post-frame market development updates, and networking opportunities.
NFBA member companies provide services or materials to a variety of building types including agricultural (equestrian stables, barns), commercial (retail stores, strip malls), industrial (warehouses, storage facilities), public (firehouses, medical clinics), institutional (schools, churches), residential and remodeling projects.
There are approximately 800 NFBA member companies across the country. They meet annually at the Frame Building Expo to network, learn and exchange information. NFBA unifies all members in the spirit of community.
NFBA supports its members' businesses by listing their company description and contact information on NFBA.org's "Find A Provider" search tool for prospective clients. For more information on membership benefits, click here.
---
MEMBERSHIP BENEFITS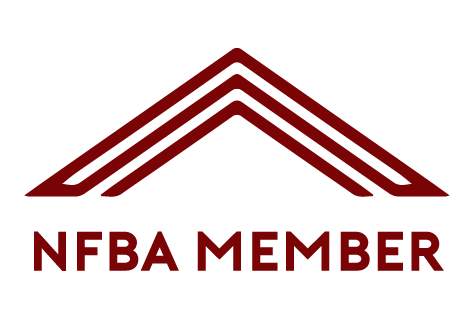 NFBA Member Value Proposition: Members working together to help build your post-frame business.
As a Member of NFBA, you will receive:
Educational Benefits
Educational opportunities specific to our industry
Tools to educate Prospective Customers, your local Design Community, and Code Officials on the benefits of post-frame construction
Use of industry information to help you stay ahead of the competition
Access to a large library of post-frame specific technical documentsthat can help you avoid costly mistakes and discover new ways to achieve greater efficiency and profitability
Growth Benefits
Networking opportunities, including the annual NFBA Conference and Expo, to build new business relationships
Business referrals from customers who want to "Find a Builder," "Find a Supplier," or "Find a Designer" through NFBA's online search
Business referrals from architects, engineers and building owners who want to "Find a Builder"
Chapter Membership: NFBA members have the opportunity to influence the post-frame industry locally and regionally through chapter involvement
Advocacy Benefits
Use of the NFBA logo to establish increased prestige and confidence among customers
NFBA Accredited Post-Frame Builder Programto demonstrate your industry knowledge and business integrity to your customers
Participation in the Excellence In Safety Awards Program recognizes the importance of your company's safety culture
Crew Foreman Awards allow you to nominate the best members of your team for the recognition they deserve
The Post Frame Advantage Program serves to evolve the Industry through the development of services, education, and research specifically designed to improve business for NFBA Members
---
NFBA 2022 Building of the Year Awards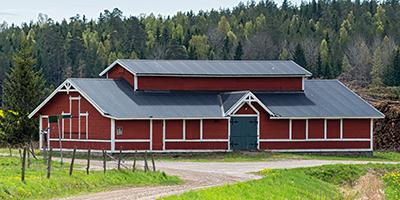 The NFBA Building of the Year Awards consists of 24 categories plus a Judges' Award. The Building of the Year Awards allow builder member companies of comparable size to compete against each other. Each of the 12 award categories has two divisions:
Experts: Builders within the NFBA membership categories of $0–6 million in annual gross volume.
Masters: Builders within the NFBA membership categories of over $6 million in annual gross volume.
Benefits of Winning a Building of the Year Award
Winners will be recognized at a prestigious awards luncheon at the Annual Frame Building Expo.
Winners will be featured in an NFBA publication.
Winners are recognized on NFBA's website and in special features throughout NFBA communications.
Winning projects will be featured on the Frame Building Expo show floor for more than 1,000 building and design professionals to view.
Building of the Year winners receive a plaque to showcase their company's high-quality work.
---
NFBA Crew Foreman of the Month Nominations
How would you like to hand your exceptional crew foreman a check for $250 or even $1000 while receiving wide-reaching no-cost promotion for your company? All you have to do is nominate them for the NFBA Crew Foreman of the Month Award.Each Crew Foreman of the Month Winner not only receives $250 but is also featured in an article in the official magazine of NFBA: National Frame Builder Magazine.And that's not all - a Crew Foreman of the Year will be selected from the pool of monthly winners and receive $1000 as well as be honored at the annual Frame Building Expo.Give your crew foreman the recognition they deserve.
Click Here to Nominate Your Crew Foreman TODAY!