18 Ways to Reduce Risk When Specifying Standing Seam Metal Roof Panels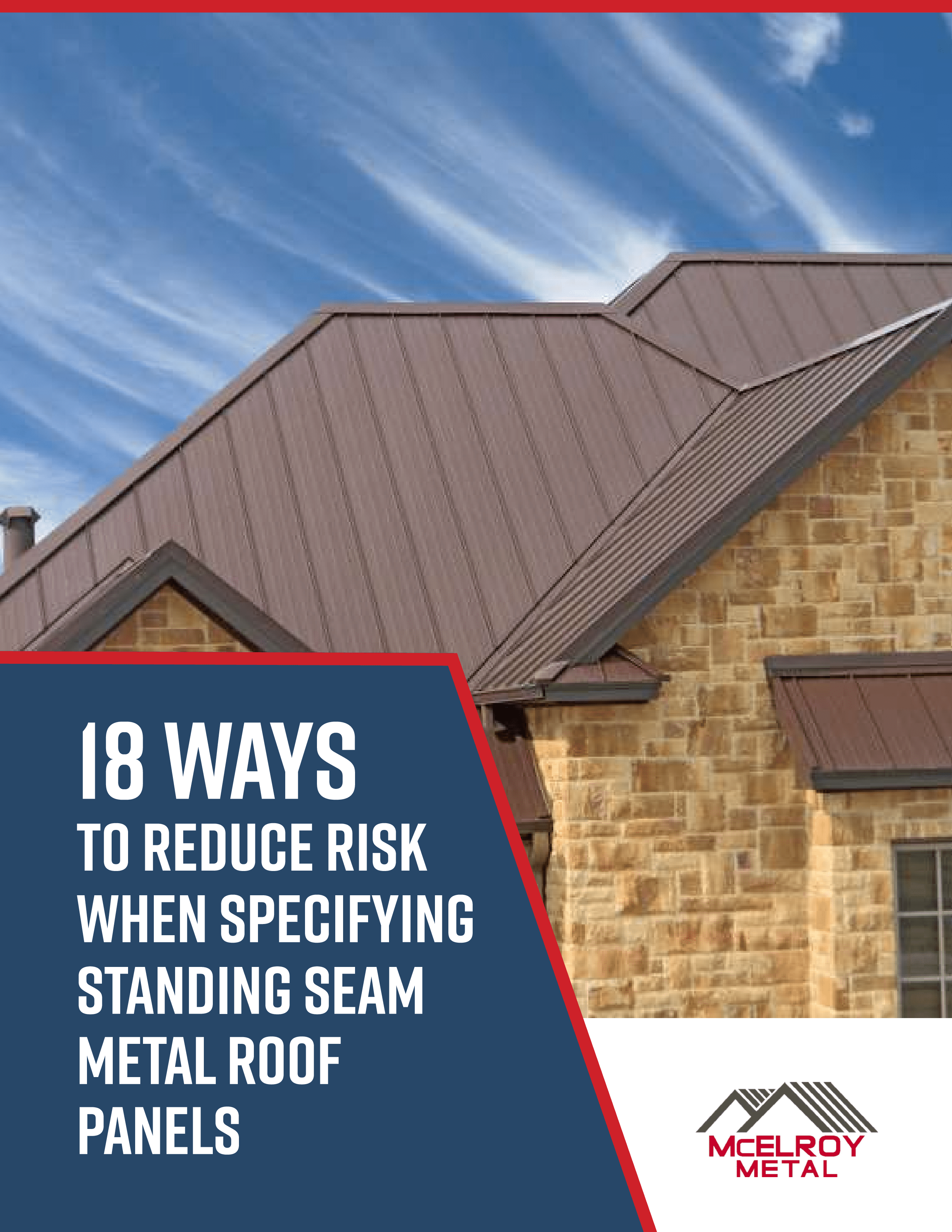 We get it….your life is chock full of RISK! In fact, for most of the architects we work with, the Risk vs. Reward battle is constant. As might be expected, decisions impacting the building envelope, specifically roofing, are often the most concerning.
We find that once architects are armed with knowledge about standing seam metal roofing, the scales tip heavily toward the reward side. Standing seam metal roofs offer a life expectancy of 50-60 years, are virtually maintenance free, 100% recyclable, and can help reduce utility load by 20%. With that kind of demonstrated performance, it's no surprise that metal roofing continues to gain both popularity and market share. But admittedly, there is risk with using metal roofing panels. And it's true that if certain items are not addressed, your outcome may not be as good as you'd hoped.
But honestly, what product doesn't carry risk?
Our goal with this eBook is to educate you of the risks with metal roofing so that you can prepare for them and even more importantly avoid them! It's the classic case of knowledge is power. We'll start by identifying some topics and ways to mitigate risk during the design phase and then move on to sharing some tips to reduce your risk in the specification phase of your project.
And one more quick note before we get started. Don't let the fact that we identify 18 different risks scare you away from what is truly a premier product for your building owner. Instead, consider this opportunity to learn from our 57 years of experience as a way of helping you look brilliant!
---