Like many following Hurricane Ian's path, we are devastated to see the catastrophic impact of the storm across multiple Florida counties and communities.
In the immediate aftermath, utility providers and government officials are working to determine where help is needed most. Eagleview's Disaster Response Program has had the mission to support these natural disaster response and recovery efforts with pre- and post-event imagery for over 15 years.
In preparation, we staged our fleet of fixed-wing aircraft in counties along the state's western coastline. After Hurricane Ian left residents in Cuba without power and barreled across the Gulf of Mexico, it made landfall in Florida as a Category 4 this past Wednesday. As soon as weather conditions allowed, EagleView had planes in the air to capture high-resolution aerial imagery of the storm's damage. Access to imagery is being rolled out to customers in local government, insurance and construction as soon as it becomes available.
Sample imagery captured by EagleView reveals the extent of the flood and hurricane damage in areas affected: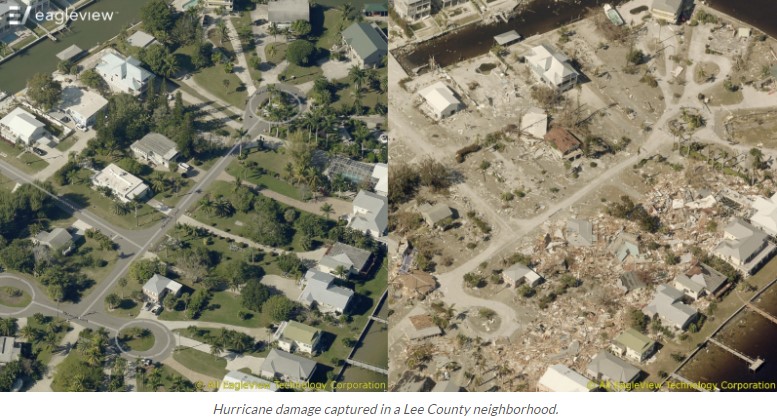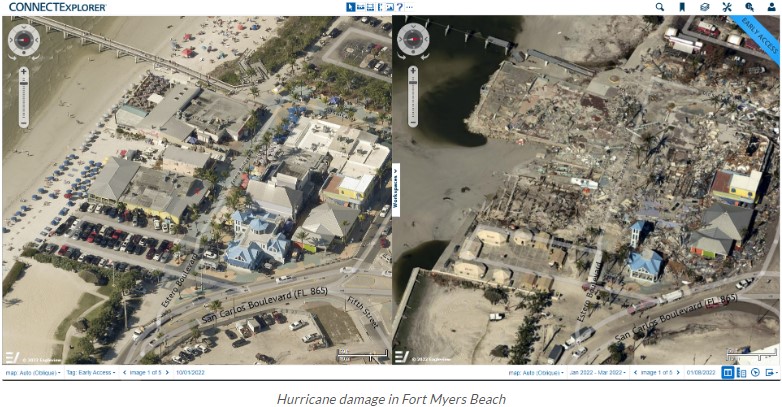 We are in close communication with our customers in counties including Lee, Charlotte, Manatee, Hillsborough, Sarasota and Hendry to support their efforts and provide imagery as it becomes available. As always, those who were in the storm's path are in our thoughts.
Learn more about EagleView in their directory or visit www.eagleview.com.