DECRA Villa Tile met all of the performance standards for RoofScreen's challenging mansard structure.
Pearl River Community College in Poplarville, Mississippi, sits in the heart of the "Dixie Alley" tornado belt. Each year, the region is hit by an average of 43 tornadoes and experiences intense thunderstorms from the Gulf of Mexico.
When the opportunity arrived to design Pearl River's new Math and Science Building, it was essential that the roof matched the current clay tile motif while also supplying top-notch wind protection.
This project had engineering challenges beyond wind resistance for standard steep-sloped roofs. The renovation would feature a tilt-back mansard screen wall with metal tiles.
The industry experts at RoofScreen were ready to meet the challenge.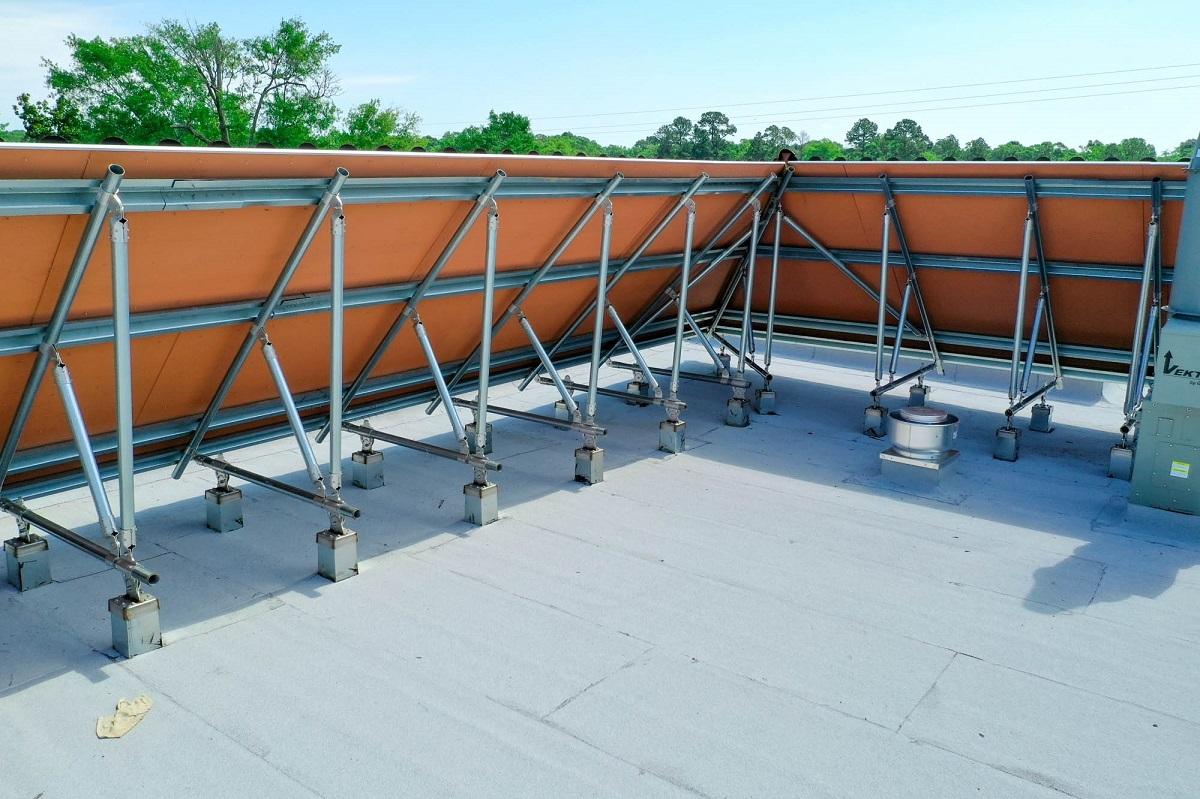 RoofScreen operates out of Santa Cruz, California, where they design, engineer and manufacture rooftop equipment such as:
Equipment screens

Solar racking systems

Commercial sign displays
Even though many of RoofScreen's undertakings depend on louver systems for wind management and protection, that wouldn't be the full case for the renovation of the Math and Science Building.
Architect Taylor Claussen of Eley Guild Hardy Architects out of Biloxi envisioned a design that maintained the classic clay tile motif already established on the other campus buildings. The design required a seamless roof transition with tilt-back frames inside the existing roof parapets as the foundation for matching the existing red clay tiles.
Lightweight DECRA durability with beautiful classic clay tile
The expert rooftop engineers at Roofscreen immediately ruled out conventional clay tile as an option for their tilt-back mansard section.
Although the appearance of clay tile is elegant, it tends to fall short in terms of longevity, weight, and durability.
Conventional clay tile is so delicate and cracks so easily that it's not rated for hail or wind damage. Further, clay tile is also one of the heaviest roofing materials, weighing 6 to 15 pounds per square foot (and can easily absorb up to 15% of that weight in water over time). With its poor hail impact and storm resistance, easily fractured clay tile brings with it costly repairs for a high-maintenance and heavy roof.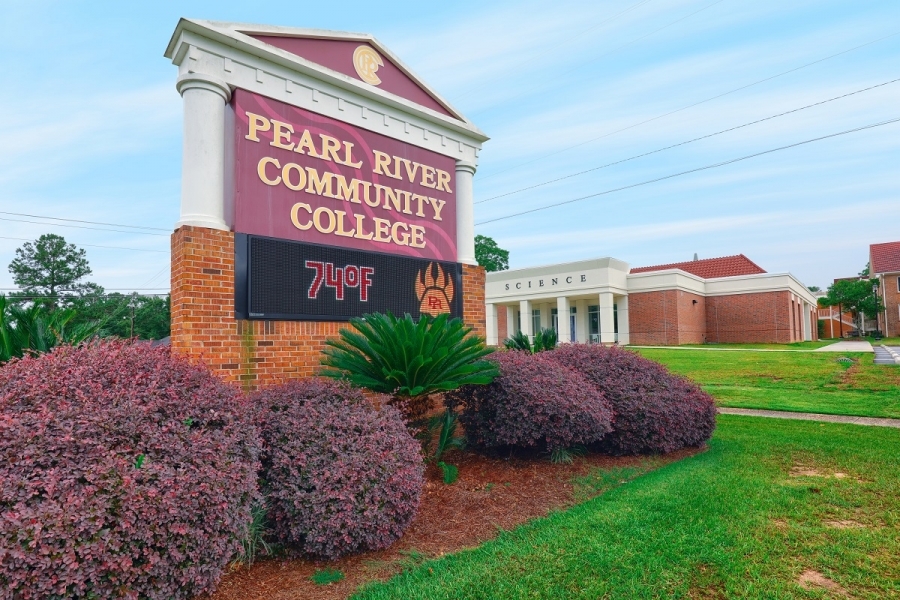 "We wanted to create a lightweight RoofScreen system that would stand up to decades of elemental stress."
--RoofScreen
Fortunately, DECRA stone-coated steel roofing products can provide the same aesthetics of conventional roofing materials like clay tile but comes with the strength of steel and the highest Class 4 impact rating. DECRA products are also backed by a Lifetime Limited Warranty that includes protection from winds up to 120 mph.
DECRA Villa Tile met all of the performance standards for RoofScreen's challenging mansard structure and seamlessly blended with the design of the other buildings.
"DECRA's roofing is forged from stone-coated steel paneling, allowing it to last a lifetime. The unique construction provides the look of classic clay tile while exhibiting the durability of steel. It also led to a great looking roof that's sure to last through anything Mother Nature throws its way."
--RoofScreen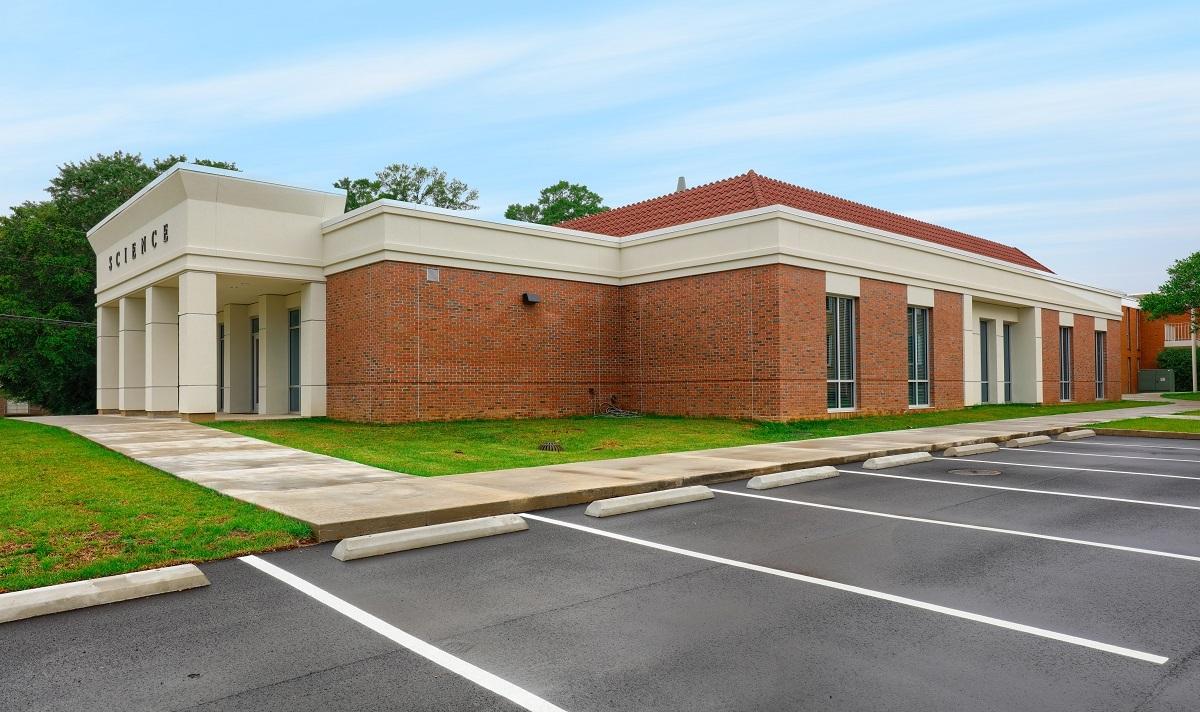 The challenges of wind pressure design
The IBC (International Building Code) 2012 Wind Speed for the location is 149 with Wind Exposure in Category C.
That creates significant wind pressure design challenges. The Exposure C rating applies to locations in open, flat terrain with scattered surrounding structures "having heights generally less than 30 feet," meaning there are fewer natural "windbreaks" to reduce wind pressure on rooftops and attachments.
End-to-end collaboration is amongst one of the keys to RoofScreen's success when working with design-build contractors and architects. RoofScreen provided RISA 3D (Rapid Interactive Structural Analysis) Preliminary Loads/Reactions data to the project architect and structural engineer of record to assist with structural member design.
One major challenge of the project involved the structural roof framing since the existing Math and Science Building used light-gauge metal (LGM) studs rather than open web steel joists or wide-flange steel beams. RoofScreen's base supports couldn't be attached reliably through the steel deck into LGM studs, so the engineering team created custom steel spanner plates specifically for the DECRA Villa Tile tilt-back mansard section installation. These plates spread the point loads over a larger target area to meet the special engineering considerations for tilt-back roof screens as compared to those for standard vertical screen walls.
This challenge was easily resolved by the experienced professionals at RoofScreen, and Pearl River Community College now enjoys a durable and resilient roofing system that yields superior wind protection while enhancing its current design.
Learn more about DECRA Metal Roofing in their RoofersCoffeeShop® Directory.
About RoofScreen
Company founder Ryan Bruce started RoofScreen in 2002 after spending more than two decades in the commercial roofing industry. He saw the critical need to improve on shoddy designs and "on-the-fly" construction that too often resulted in chronic leaks and structural failure.
"RoofScreen products weren't dreamed up by engineering graduates with zero field experience. These are well thought out systems, designed by seasoned professionals who know what the industry needs."
--Ryan Bruce, RoofScreen
Today, RoofScreen has installed more than 100,000 roof attachments without a single leak and has set the industry standard for the highest quality rooftop attachments.
About DECRA Metal Roofing
Just like RoofScreen, DECRA Metal Roofing has set the industry standard for quality and durability. Since 1957, DECRA has protected homes and buildings from tornadoes and anything else Mother Nature can dish out.
When you're ready to team up with DECRA to protect your home or building, contact a DECRA Metal Roofing advisor.