By Cayden Wemple.
Explore the latest post-framing trends with insights from McElroy Metal.
Editor's note: This post was collaborated on with McElroy Roofing and Blunier Builders, Inc.
The world of personalized post-frame construction is always changing. With so many options, more clients are turning to social media for inspiration for suburban and hobby shop builds. This has led to several new trends. The top four trends we'll look at today are: innovative exteriors, softer features, customizable standard options and tailored building use.
Exterior styles
Suburban buildings currently showcase two main exterior themes: the modern farmhouse style, which combines traditional white steel siding with darker hues like matte black, charcoal, or slate grey, along with black windows, industrial lighting and unique door options; and the all-dark trend, which features all-matte black, charcoal or a mix of both colors to create a timeless and striking look. Both styles are excellent choices for your building's exterior.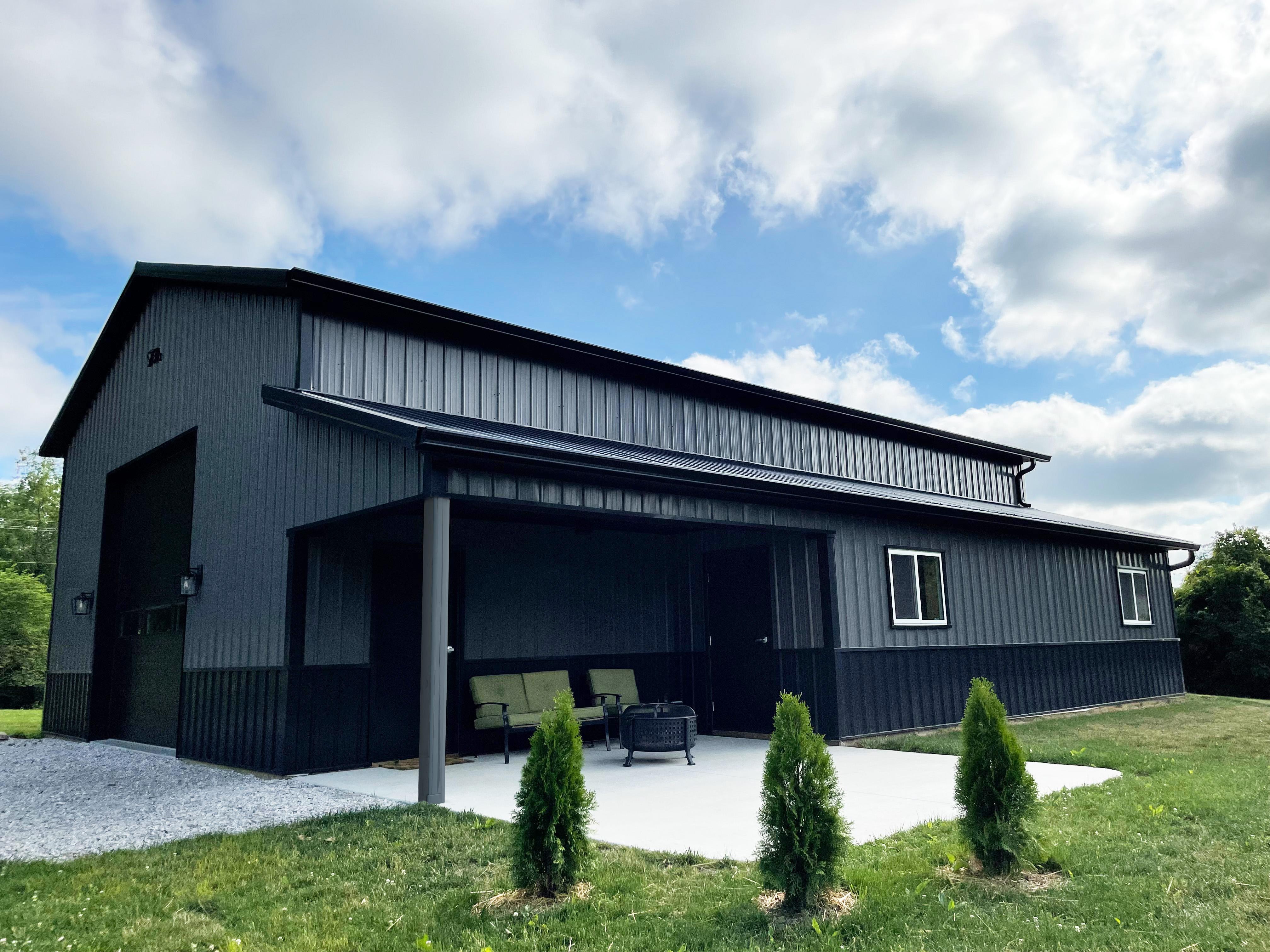 Softer features
Historically, post-frame buildings have been known for their basic, functional design as farm shops. However, in recent times, suburban buildings have become more popular, and clients expect a custom look and unique features. To give the structure a "softer" aesthetic, some clients are using cedar accents, such as trusses and porch columns. Clients pay a lot of attention to the exterior features of their buildings, which can make a big difference in the building's overall appearance and character.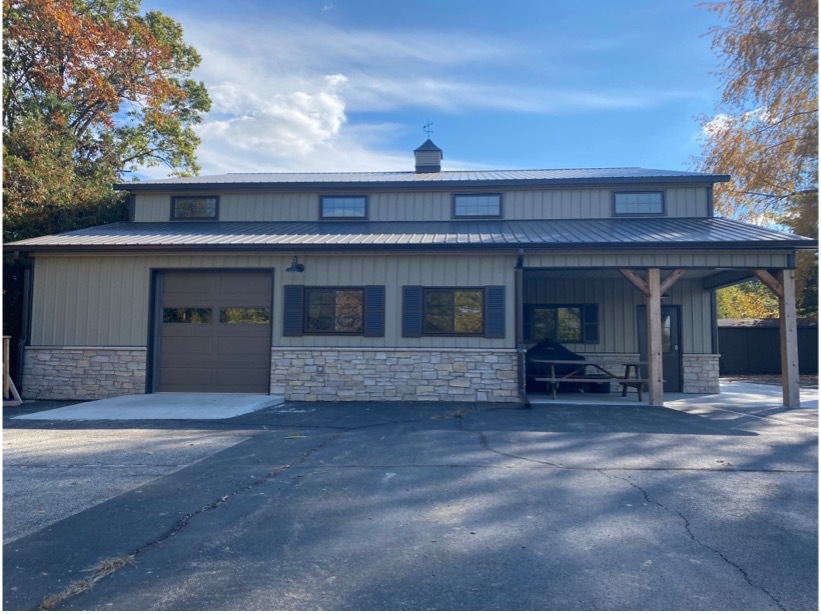 Standard-turned-custom
There are so many apparent advantages of post-frame construction. While the maintenance-free steel siding is a significant benefit, clients have started to enhance their buildings with custom features, such as wood grain steel or adjusted roof pitches, in order to achieve a unique and high-quality feel. Additionally, clients are customizing their concrete and interior linings with various colors and materials to create a personalized look that doesn't break the bank.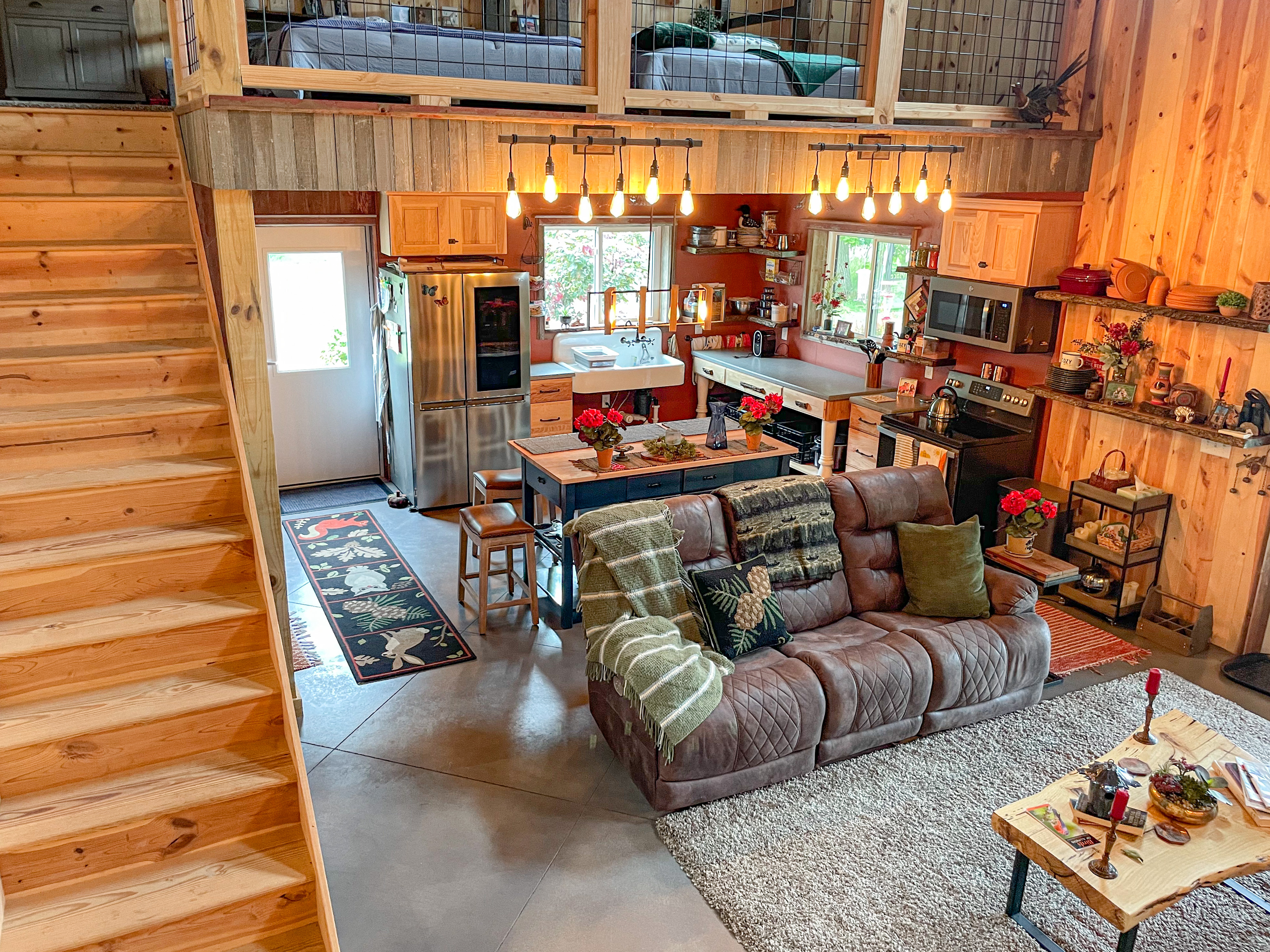 Building use
Suburban post-frame buildings were originally used as garages, but over time, they have evolved into larger and taller buildings with a variety of uses, including family gathering spaces, cabins, and recreational areas. Each building is uniquely designed to meet the client's specific needs, and the team at McElroy Metal and Blunier Builders, Inc. are dedicated to creating custom buildings that cater to the client's individual preferences. As post-frame construction and trends continue to change, the teams are committed to designing and building the perfect building for each client, whether it aligns with current trends or not.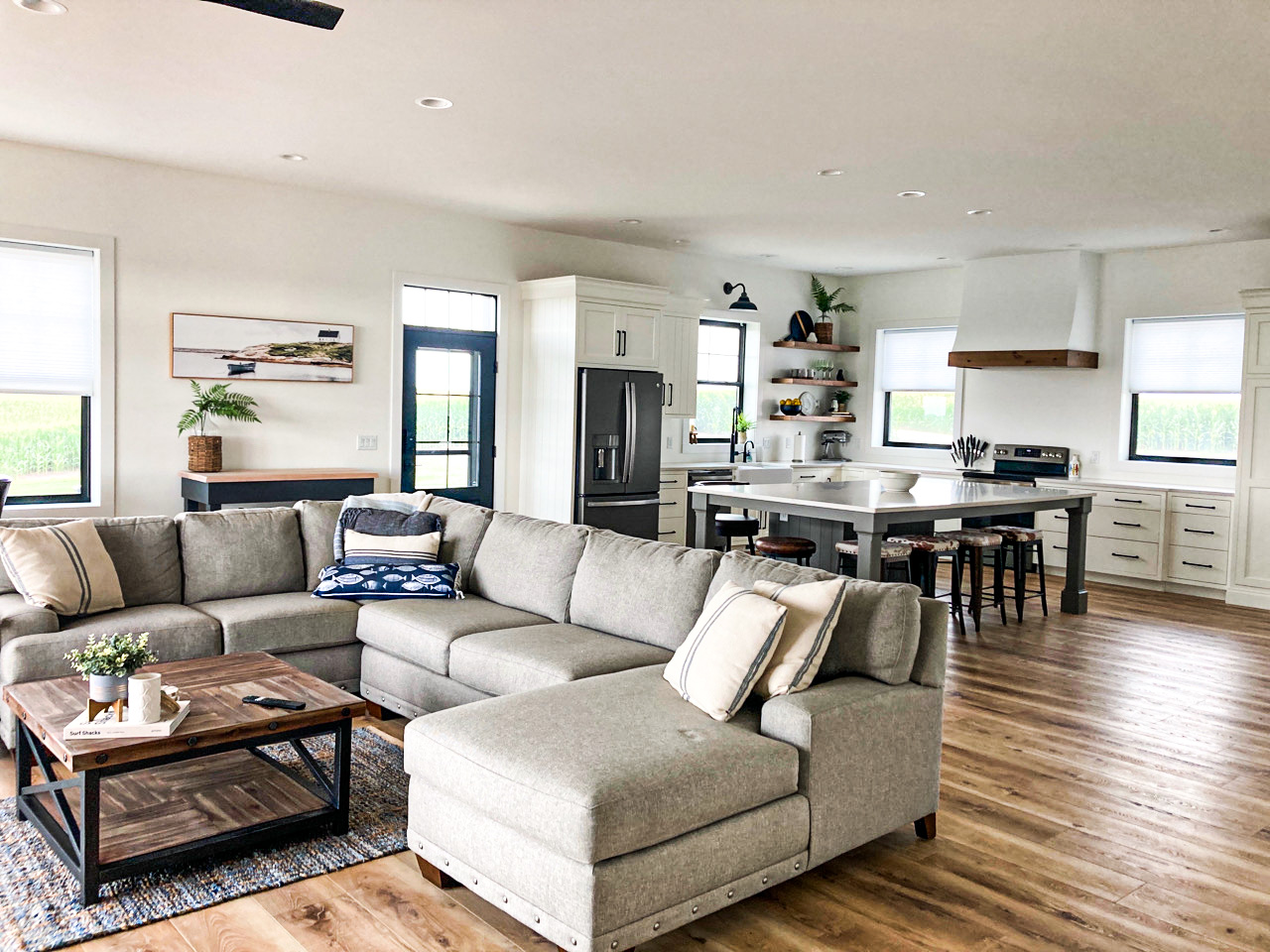 Learn more about McElroy Metal in their MetalCoffeeShop directory or visit www.mcelroymetal.com.
About Cayden
Cayden is a reporter for RoofersCoffeeShop, MetalCoffeeShop and AskARoofer. When he isn't writing about roofs, he's usually playing guitar or writing songs for his musical endeavors.