The Metal Construction Association is an organization of manufacturers and suppliers whose metal products are used in structures throughout the world.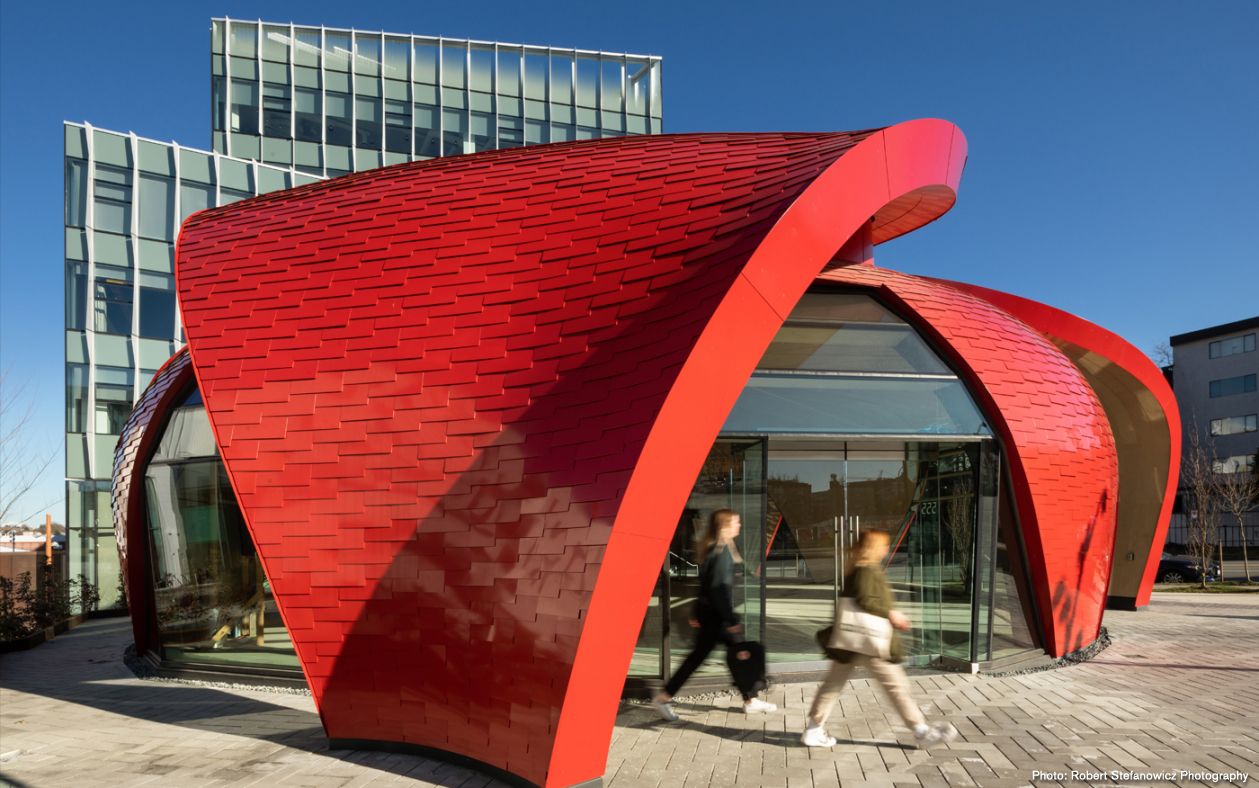 Since it was formed in 1983, MCA has focused on one key strategy - to promote the use of metal in the building envelope through marketing, education, and action on public policies that affect metal's use.
MCA's marketing and technical activities create awareness of metal, its applications, and its benefits. MCA also works to eliminate barriers to metal's use in construction by supporting product performance testing, initiating research, and monitoring and responding to codes and regulations that affect metal.
These well-established activities help educate building owners, designers, installers, educators and those who determine relevant codes and standards. The result – more metal products are chosen for a broader scope of projects.
MCA is a volunteer-led organization with much of the work achieved through strong leadership by its board of directors and member-driven MCA councils and committees. Full membership meetings are held twice each year in January and mid-year, usually in June or July.
Work of the association continues throughout the year via a third-party management team and ongoing communication between board, council and committee groups. This is achieved via phone conferences, Webinars, as well as committee and council meetings as needed.
---
MCA Summer Meeting
MCA's Summer Meeting will provide you an opportunity to gain insight on industry trends, and forecasts that will help you make educated decisions to position you and your company for the future.
Attendees can participate in product-specific council and committee meetings to learn about new and future initiatives to help advance the use of metal in construction. We're happy to have representation from NRCA and AISI collaborate on several sessions.
The can't-miss general session will address how shortages, inflation, and other effects of global events are taking their toll on businesses and the economy. With causes ranging from the pandemic to the war in Ukraine, businesses have had to cope with shortages and increased costs related to labor, raw materials, transportation, and more.
Review the schedule and register. Learn more about our Member Company Group discount.
---
Online Education
MCA Metal University is the industry's definitive source for information and education about metal roofs and metal wall panels. We offer an abundance of resources for building decision makers, including educational seminars and webinars to white papers, manuals and other technical resources.
Find the right resources for you.
---
Experience the Power of MCA

MCA is dedicated to expanding the use of metal in the building envelope. By supporting metal construction professionals from all aspects of the supply chain and facilitating industry-wide collaborations, MCA promotes metal in construction at the local, state and national levels.
Whether you are a manufacturer, distributor, contractor, roll former, fabricator, accessory vendor, or professional organization, MCA is the place for you.
Joining MCA makes you a part of the conversation and the industry's momentum, ensuring you and your company are at the forefront of important decisions about the use of metal in construction. MCA members enjoy a range of benefits designed to develop your skills and knowledge, bring exposure to your company, and amplify your voice in the industry.
View the 2020 Annual Report and watch our membership video to learn more.
---
Get your products certified & Raise the Roof!
Paint Systems & Roofing Products
Differentiate your company from the competition!
Certification is available for metal roofing products through the Metal Construction Association (MCA) Metal Roofing Certification Program. The Metal Roofing Certification Program is open to paint & coatings companies, roofing product manufacturers, coil processors and roll formers. It applies to base metal as well as paint finishes and granular coatings.
With the confidence and credibilIty that comes with certification, you'll be able to assist contractors and consumers alike in choosing the right metal roof for their needs. Selecting products from a certified paint and coating manufacturer ensures the durability of a newly installed roof.