The Metal Construction Association is an organization of manufacturers and suppliers whose metal products are used in structures throughout the world. Since it was formed in 1983, MCA has focused on one key strategy - to promote the use of metal in the building envelope through marketing, education, and action on public policies that affect metal's use. MCA's marketing and technical activities create awareness of metal, its applications, and its benefits. MCA also works to eliminate barriers to metal's use in construction by supporting product performance testing, initiating research, and monitoring and responding to codes and regulations that affect metal.
These well-established activities help educate building owners, designers, installers, educators and those who determine relevant codes and standards. The result – more metal products are chosen for a broader scope of projects. MCA is a volunteer-led organization with much of the work achieved through strong leadership by its board of directors and member-driven MCA councils and committees. MCA hosts two meetings a year and welcome all industry professionals to attend. These meetings will give you an opportunity to learn about all the innitiatives we MCA is working on to help promote metal in construction. Work of the association continues throughout the year via a third-party management team and ongoing communication between board, council and committee groups. This is achieved via phone conferences, Webinars, as well as committee and council meetings as needed.
---
2023 Summer Meeting; Celebrating 40 Years!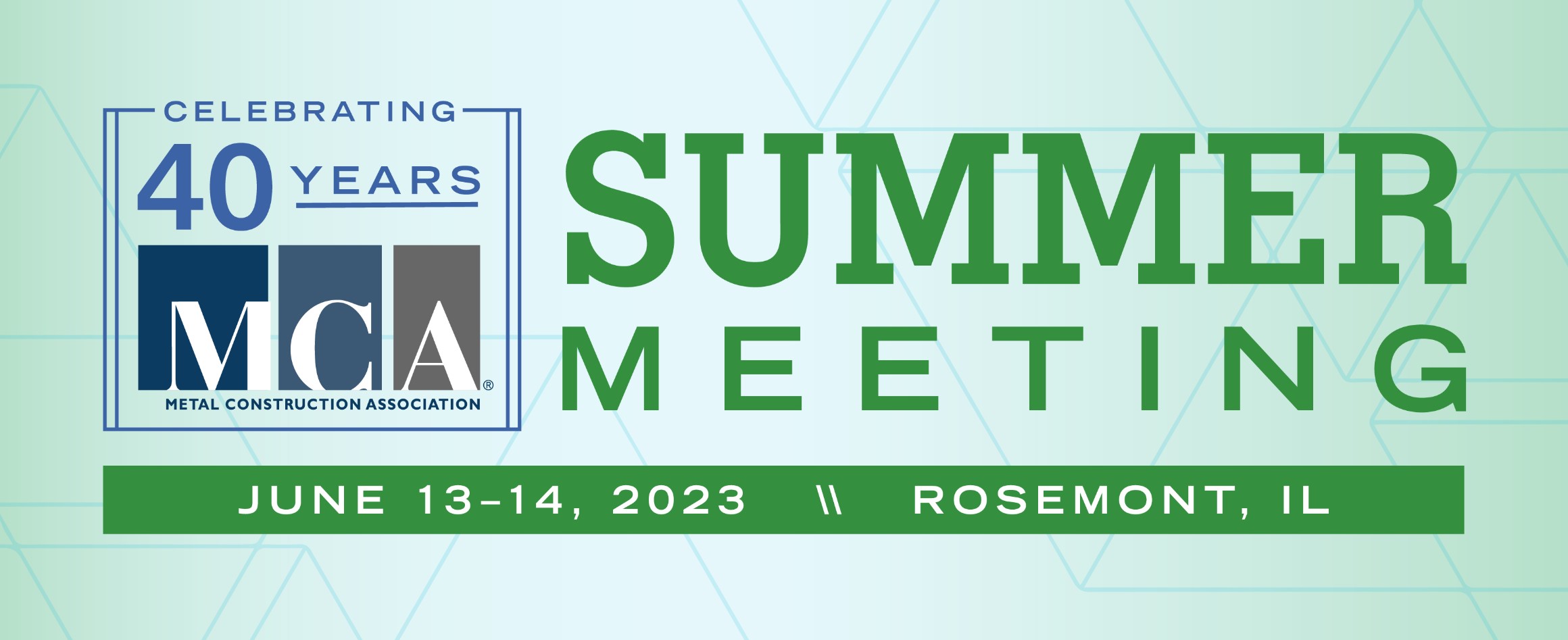 Block your calendar and make plans to attend the MCA Summer Meeting June 13-14, 2023 at the Rosemont Hilton/Chicago O'Hare. The venue is minutes away from O'Hare International Airport. Easy access coming and going. The meeting will provide you valuable insight on industry trends, opportunities to network with peers, and educational programing to help position you and your company for success. The program begins with breakfast on Tuesday followed by education and a half-day Wednesday. We look forward to seeing you there.
The MCA Summer Meeting is your opportunity learn about industry trends and get involved with marketing and technical activities to help promote the use of metal in the building envelope. Make plans to attend this meeting to network with peers, learn about current trends affecting metal in construction, and position you and your company for the future. For more information on the schedule and specific sessions click here or download the MCA App to stay informed. All cancellations must be submitted in writing to info@metalconstruction.org. A $100 processing fee will be charged for all cancellations postmarked before June 1, 2023. No refunds will be made after June 1, 2023.
Keynote Presentation from Randy Charles, Founder of Greenway Steel
Sustainability 101: Randy will share his expertise and experience regarding sustainability and green steel developments in our industry. Consumer demand, an increasing regulatory environment, and declared decarbonization targets of companies and nations, are all expected to play a role impacting business relationships. Identifying ways to reduce greenhouse gas emissions and create sustainable supply chains will play a role in successful supply relationships in the future.
---
Experience the Power of MCA
MCA is dedicated to expanding the use of metal in the building envelope. Our members include companies throughout the supply chain that collaborate on initiatives to promote the use of metal in construction. Our research is shared with industry professionals and architects to educate them on best practices for installation, sustainability, and creative uses for metal in construction.
Joining MCA makes you a part of the conversation and ensures you and your company are at the forefront of important decisions about the use of metal in construction. MCA members enjoy a range of benefits. Join us to enhance your knowledge, build your network, increase your brand exposure, and amplify your voice in the industry.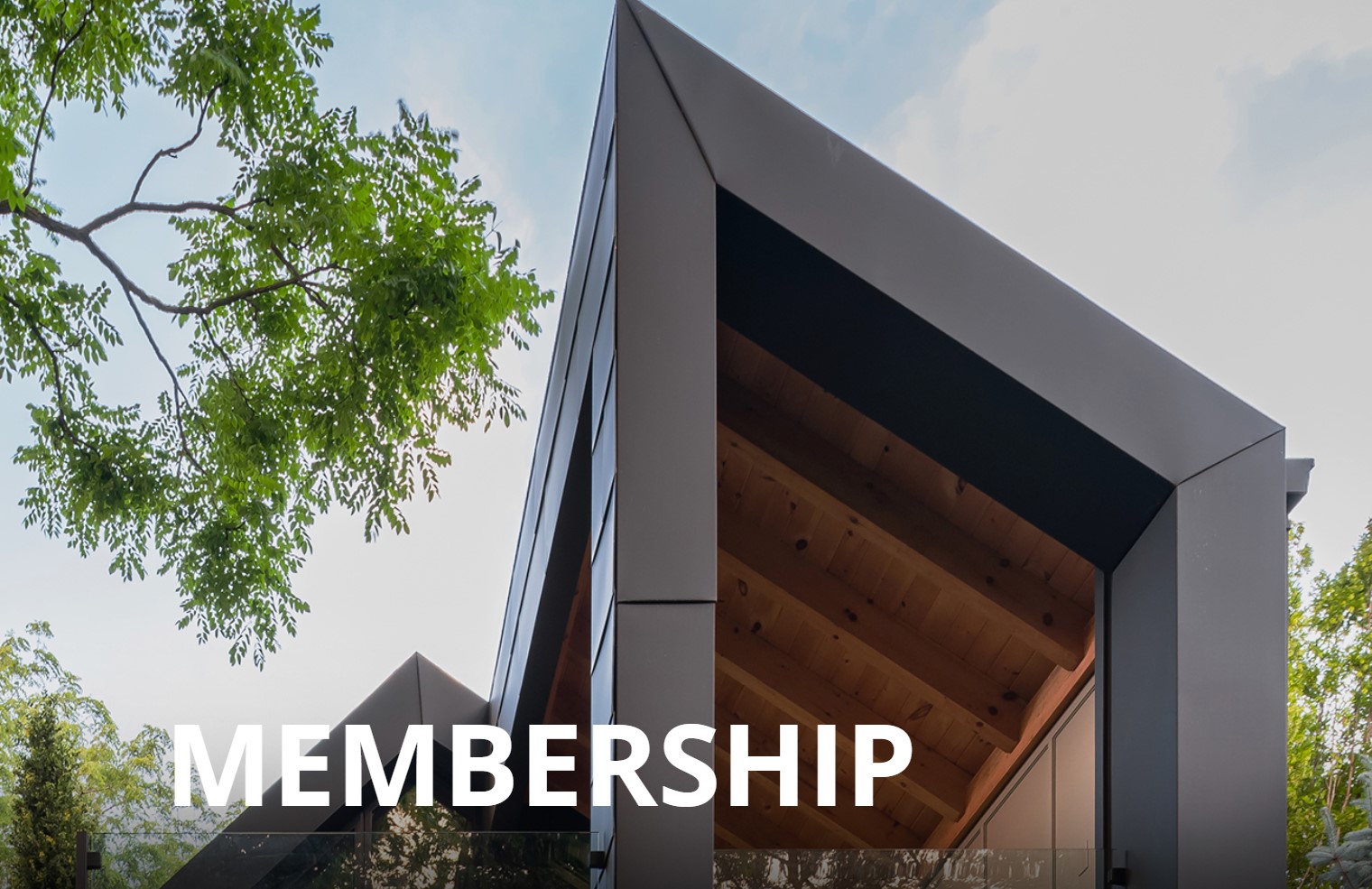 Top Reasons To Join:
Network with industry professionals.
Expand your knowledge and expertise.
Stay informed about current technology, codes, standards, and sustainability issues.
Participate in collaborative research to ensure your company sector is represented when making important decisions.
---
Above Sheathing Ventilation: The Forgotten Cool Roof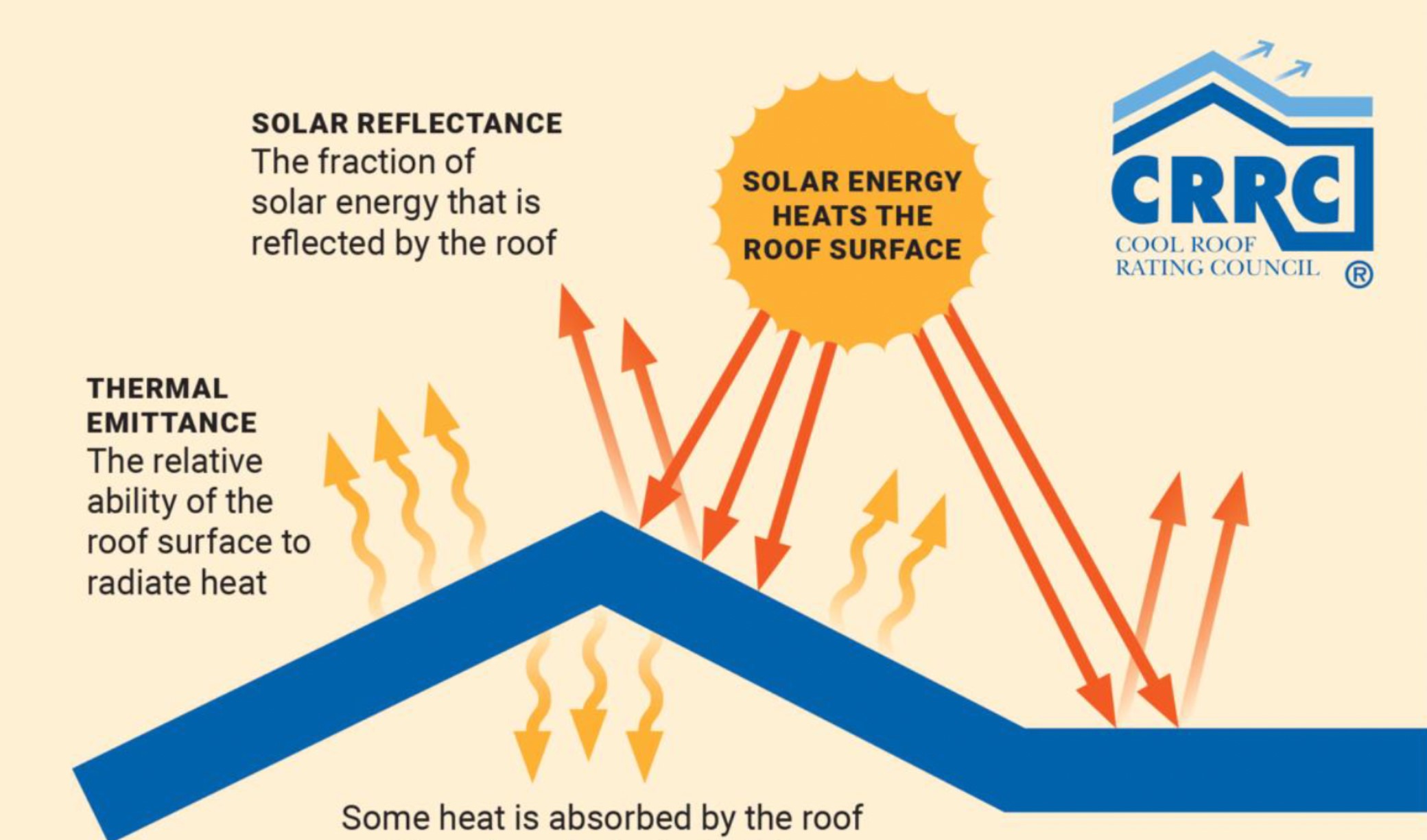 ASV is the concept of ventilating the air space between the roof cladding material, the roof deck, and subassembly. This allows the roof cladding temperature to be closer to the outdoor ambient temperature and reduces heat gain passing through the insulation during summertime scenarios.
Roofs experience much higher temperature fluctuations than any other surface

Higher than ambient during sunny days, by 50°F or more

Lower than ambient during dry, cloudless nights by 10-20°F

Ventilation mitigates this effect

Decouples thermal connection between panel and insulation

Always works to push roof temperature toward ambient outdoor temperature

Ventilation may be natural, forced, or throttled • Solar gain drives ASV; the higher the solar gain, the more air flows through the cavity
---
Metal Core Laminated Panels Used as Exterior Cladding
The International Building Code (IBC) has identified and provided a dedicated section for Metal Composite Material (MCM) panels since its original publication in 2000. (Section 1406).
Manufacturers of laminated panel materials made with an aluminum core sometimes claim compliance with the requirements for non-combustible material as defined in IBC Section 703.3 (2021) through an exception originally written to address the paper facing on gypsum wallboard. This exception is not intended for materials laminated together with a combustible adhesive layer and an aluminum core.
This has been addressed by an approved addition to the 2024 IBC, Section 1402.8, which recognizes that there is a certain level of exposure when combustible adhesives are used in exterior wall cladding. This new section requires that metal laminate panels used greater than 40 feet above grade must meet the same performance requirements and successfully be tested to NFPA 285 the same as required for MCM panels.
---
METALCON LIVE Residential Re-Roofing with Metal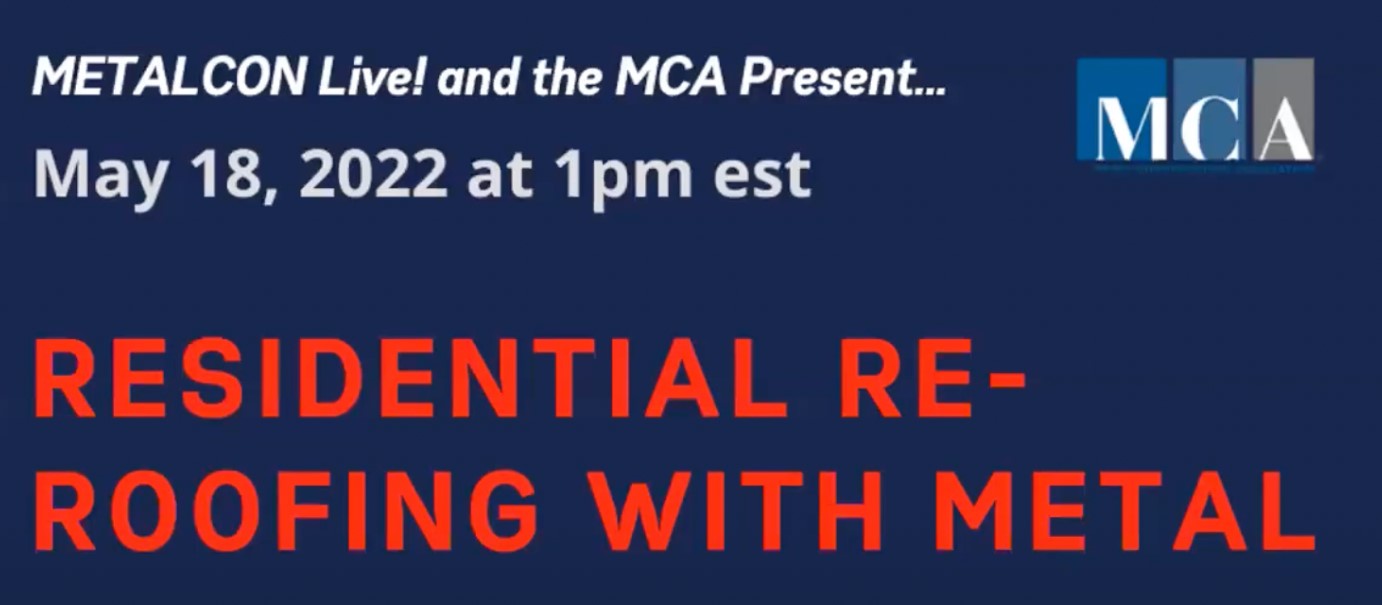 Join Todd Miller of Isaiah Industries as he shares information on residential re-roofing with metal. Residential has the largest share of the roofing market. For many years, metal has been outpacing other materials in terms of growth.
This seminar digs into what contractors and architects both need to know in order to ensure success in residential metal roofing. Topics discussed will include: Market Size and Statistics, Product Styles, Metals, and Coatings, Fasteners and Substrates, Roof Design and Weight Factors, Solar Readiness, and Ventilation. Topics discussed will include: Market Size and Statistics, Product Styles, Metals, and Coatings, Fasteners and Substrates, Roof Design and Weight Factors, Solar Readiness, and Ventilation.
---
Online Education
MCA Metal University is the industry's definitive source for information and education about metal roofs and metal wall panels. We offer an abundance of resources for building decision makers, including educational seminars and webinars to white papers, manuals and other technical resources.
Find the right resources for you.
---
Get your products certified & Raise the Roof!

Paint Systems & Roofing Products, Differentiate your company from the competition! Certification is available for metal roofing products through the Metal Construction Association (MCA) Metal Roofing Certification Program. The Metal Roofing Certification Program is open to paint & coatings companies, roofing product manufacturers, coil processors and roll formers. It applies to base metal as well as paint finishes and granular coatings.
With the confidence and credibilIty that comes with certification, you'll be able to assist contractors and consumers alike in choosing the right metal roof for their needs. Selecting products from a certified paint and coating manufacturer ensures the durability of a newly installed roof.