THE METAL PANEL PROS. With over 55 years of experience, Metal Sales is the nation's largest manufacturer of metal roofing, wall and building systems. There's no one else close.
---
Why Metal Roofing?
Metal roofing offers a fairly long list of benefits. When compared to traditional single roofs, they are hands-down more durable. Metal roofs can last up to 50 or 60 years, while a shingle roof will need to be replaced in about half of that time. And when it is time to replace them, the metal panels are recyclable, which contributes less material to landfills.
Metal roofs are customizable in a wide selection of colors and materials range from minimalistic and cost-effective to sleek and modern. As the residential sector has adopted metal roofing for environmental reasons, newer decorative styles are becoming available as well.
Metal roofs are also more sustainable in other ways. As the cost of utilities continues to rise and we all try a little harder to lessen our impact on the environment, energy-efficient building materials become much more important. Depending on the region and personal habits, a metal roof on a residential home can decrease energy bills by up to 40%. Reflective metal roofing can reduce air temperatures in a building by an average of 12 degrees, lowering cooling costs.
---
Metal Roofing Panels
When you choose a roof, the most common choices are shingles and metal roof panels. Metal roofing systems offer several benefits over shingles, including:
Longevity – Metal roofing is made to last longer than any other roofing material on the market. Many consumers decide to choose metal panels because, depending on the substrate material, metal roofing can go 60 or more years without signs of corrosion or degradation.
Durability – When properly installed, metal roofing is designed to withstand strong winds, stand up to the elements, and keep rodents and other animals out. Metal roof panels are also often manufactured to be Class A fire-rated and non-combustible.
Eco-Friendly – Everything from manufactured excess scraps to tear-off metal to old panels can be turned into new metal panels, keeping scraps in landfills to a minimum.
Warranties – Metal roofing systems are a cost-effective investment since many manufacturers, suppliers, and installers offer ample warranties to consumers.
Metal Sales has a large selection of metal roof panels to help consumers create the roofing they need. If you need corrugated, galvanized, steel, aluminum, copper, stainless steel or weathering steel, we have a substrate material for your project.
Learn more about Metal Roofing Panels.
---
OWN THE EXPERIENCE. FROM START TO FINISH. Design Your Project.
You can upload a photo of your home, building, or barn and have it prepared to use in our visualizer.
---
AIA CONTINUING EDUCATION
Metal Sales supports ongoing professional education to architects and their profession. As an AIA/CES registered provider in the American Institute of Architects Continuing Education Systems, Metal Sales offers learning opportunities to expand knowledge of the features and applications of metal roofs and walls in the building envelope.
Please contact Metal Sales to schedule a learning session for current courses.
Program #: MSMC08
Length: 1 Hour
Credits: 1 LU Hour
HSW: Yes
Description: The course will give a general overview of the key aspects of the application, substrate selection, coating options, and fundamental benefits of metal roof and wall panels. This course is meant to give a baseline understanding of metal panels to those with limited experience and enhance and strengthen the knowledge base of those with experience with metal panels.
Program #: MSMC04
Length: 1 Hour
Credits: 1 LU Hour
HSW: Yes
Description: This course starts with a review of the evolution of exterior wall design and then focuses on back-ventilated rainscreen walls. Discussed are the anatomy of rainscreen walls and the available options in the outermost cladding elements. The course ends with short case study examples.
---
Impact Steel Building 3D Designer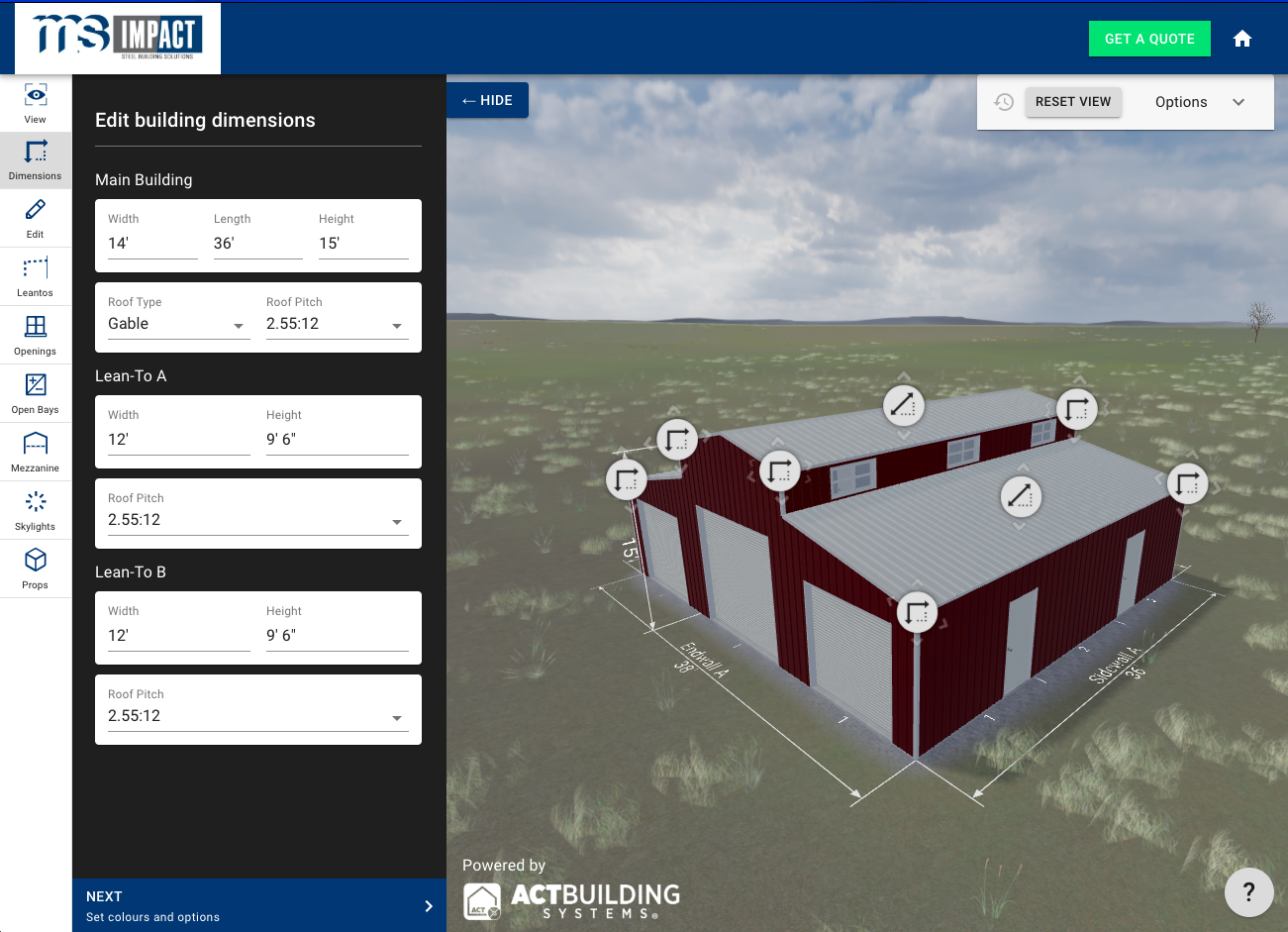 Why Cold-Formed Steel Buildings?
Cold-formed steel buildings are reliable and cost-effective buildings for a wide variety of applications like garages, homes, barns, gyms and more. People have gravitated to cold-formed steel buildings because of the durability that steel provides. Unlike wood, steel does not crack or warp. Steel is also non-combustible, impervious to pests that chew other building materials and last decades. In addition, cold-formed steel buildings are known for quick lead time, quick construction and quick delivery. Check out some more reasons why cold-formed steel buildings are a step ahead of the rest.
Have your building design in mind? Custom build it right now in our interactive 3D designer and we'll quote it out, just as you have built it!
---
Sustainability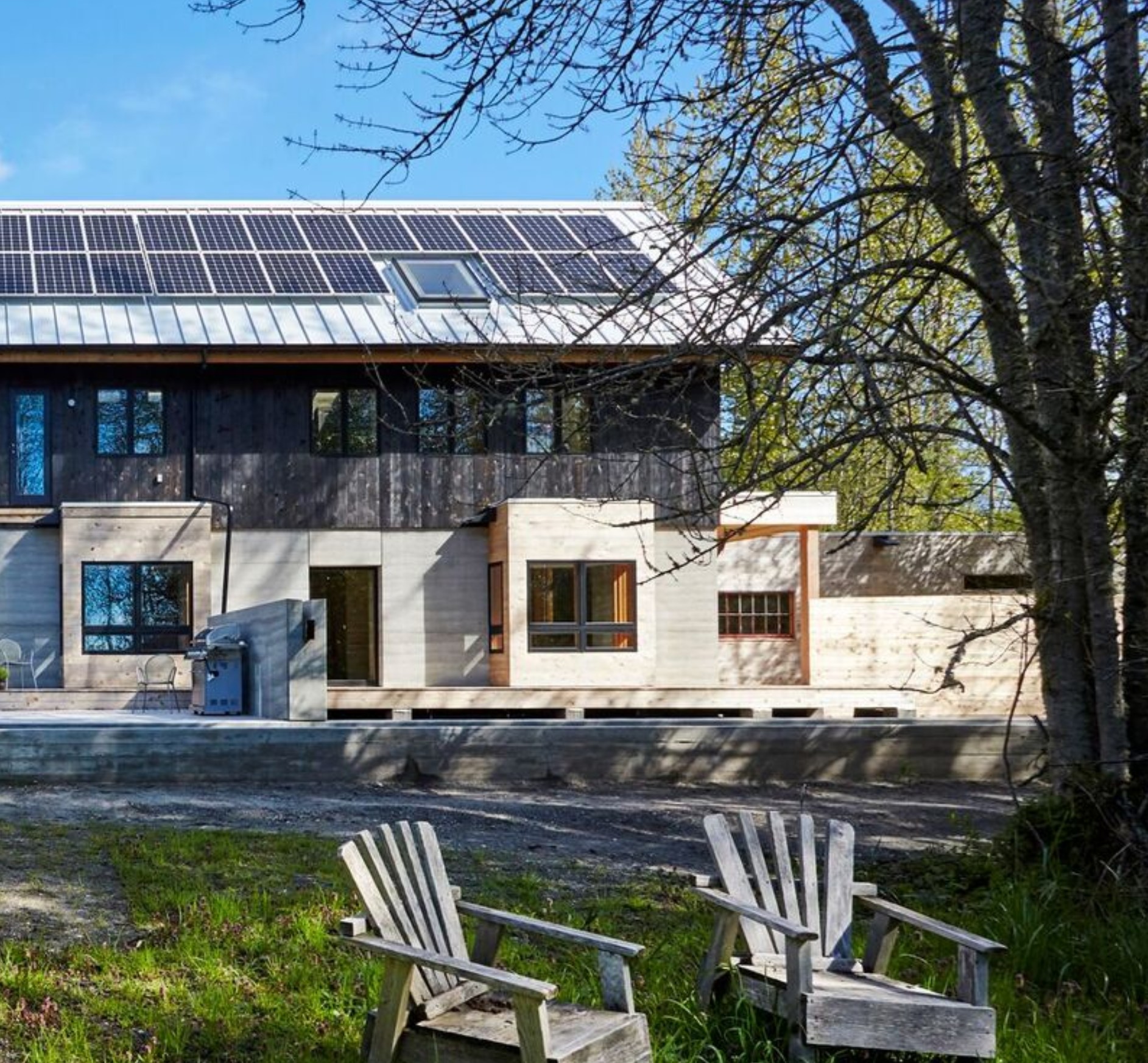 Metal Sales is committed to improving our environment and our company's impact on it. It starts with being a strong voice for sustainable design and construction, and we back that up in a number of ways. We offer architectural strategies, solutions and products that focus on energy efficiency, LEED certification and Net-Zero building. We're the first metal manufacturer to offer Fluropon Pure coatings and to be included in the Declare program. And our products help contribute to critical environmental project certifications, such as LEED, ENERGY STAR and the Living Building Challenge.
But our products are only one part of the commitment. The other is how we operate our business. By de-centralizing manufacturing and operating facilities around the country, we reduce transportation for shipping and, therefore, fuel used. Our fleet is equipped to reduce fuel consumption in a variety of ways, including electronic engine monitoring to capture data that helps us re-train more fuel-friendly driving habits. We've even upgraded lighting throughout our offices and plant to reduce energy consumption.
Lastly, we partner with vendors and other organizations that share our view of the importance of building sustainable social responsibility because, together, we can multiply our effect, our impact, and our influence for future generations.
How We're Creating a Sustainable Future
Metal Sales' commitment to environmental sustainability focuses on three primary areas: (1) manufacturing products that enhance and improve the environmental footprint for the structures on which they are used, and educating key audiences about the environmental benefits of these products; (2) operating all aspects of our business such that we constantly monitor our environmental footprint, and educate our associates about the importance of the actions we take to reduce it; (3) and partner with organizations that are equally committed to build sustainable social responsibility.