By Dani Sheehan.
Don't miss your opportunity to submit your best project for the Building of the Year Awards at the NFBA annual conference and expo this March 2024.
The National Frame Building Association (NFBA) is hosting their 56th Annual Conference and Expo this March 6-8, 2024, in Des Moines, Iowa. If you've attended in the past, you know that they display and recognize the winners of their Building of the Year award on the show floor with the opportunity for over a thousand building and design professionals to see the projects. This year, your winning building could be the talk of the conference! Don't wait to join the Building of the Year competition for the 2024 awards.
All entries must be received at the NFBA office on or before January 5, 2024! Entry rules include the following:
The building must have been completed between December 1, 2022, and November 30, 2023, by a contractor who is a current NFBA member builder
The building must have been designed and erected in a safe manner, utilizing post-frame construction in a minimum of 50% of the building structure
A complete application with all the necessary requirements, including the entry fee, completed form and accompanying photos
With 24 categories plus a Judges' award, the Building of the Year Awards allows you to compete with projects of comparable size in a variety of building types. Judging criteria includes consideration of the building use and importance, unique features, post-frame advantage, creativity and innovation, floor plan and more. Not only will the winners be featured on the exhibit floor during the Frame Building Expo, but they will be recognized at an awards luncheon at the conference and will be featured in an NFBA publication and website. You'll also receive a plaque to display your company's commitment to craftsmanship.
Need inspiration to get started? Watch the video below to see the winners from 2023!
Find more information about entry requirements and access the online application on the NFBA's Building of the Year page, and make sure to register for the 56th Annual Conference and Expo in March!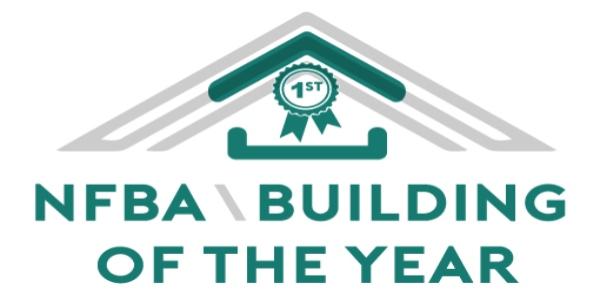 Dani is a writer for the Coffee Shops and AskARoofer™. When she's not writing or researching, she's training for trail races and working on her yoga teaching certification.