Representing metal roofing manufacturers in the United States and Canada, the Metal Roofing Alliance (MRA) was formed to help educate consumers about the many benefits of metal roofs.
The main objective of MRA is to increase awareness of the beauty, durability and money-saving advantages of quality metal roofs among homeowners, as well as to provide support for metal roofing businesses and contractors. For more information, visit MRA.
---
Residential Metal Roofing Buyer's Guide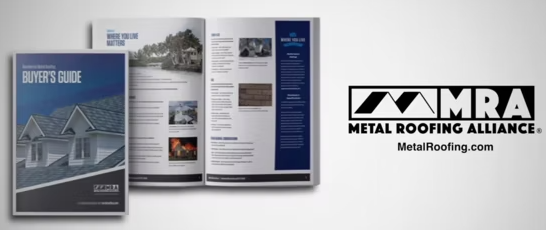 This guide will help you:
Determine if it's time for a new roof
Determine if your location is right for a metal roof
Decide what type of metal roof works for your home
Understand the roofing process, starting with installation
Understand care and maintenance for a metal roof
Download the Residential Metal Roofing Buyer's Guide today!
---
Standing up to the Elements
Learn why Jesse Lea, homeowner in Portland Oregon,
decided on a Metal Roof for his two homes.
Durability in the elements, ease of cleaning, and the
overall look were just some of the factors that helped
Jesse with his decision.
---
MRA Launches New Educational Resources for Homeowners
New educational video resources focusing on the specific performance and sustainability benefits of residential metal roofing are now available for homeowners through the Metal Roofing Alliance (MRA), the leading nonprofit metal roofing trade organization in the U.S. and Canada.
Based on some of the most frequently asked questions and information requested by U.S. and Canadian homeowners, the organization has launched eight separate short videos covering key topics including how metal roofs perform under harsh conditions, such as high winds, hail and lightning storms, wildfire, snow and ice. The videos also offer considerations and tips for incorporating a rooftop solar system, the sustainability properties of metal roofs and their care and maintenance.
Additionally, MRA has created 12 videos highlighting information covered in its Residential Metal Roofing Buyer's Guide, a comprehensive free resource for homeowners trying to navigate the re-roofing process. The new Buyer's Guide videos cover topics such as the different options for metal coatings, what to look for in an installer, understanding the re-roofing process, warranty guidance, care and maintenance and much more.
The Buyer's Guide and the new video series are available as free resources!
---
MRA to Host Networking Event at IRE 2022
The residential metal roofing business is booming as a profitable business opportunity, and the Metal Roofing Alliance (MRA) is the premier organization representing the best in the trade.
At IRE 2022, MRA will be hosting its first-ever networking event to welcome current and potential members, including contractors, distributors, manufacturers and suppliers. Attendees will have the opportunity to learn more about MRA's mission, the benefits of membership and, ultimately, to forge relationships with others in the residential metal roofing industry. Hors d'oeuvres and beverages will be served.
Sponsors of the 2022 MRA Networking Event include Ideal Roofing and Triangle Fastener, with more sponsorship announcements coming soon.
To RSVP or for event sponsorship information, contact MRA Executive Director Renee Ramey at reneeramey@metalroofing.com
---
MRA is Kicking Off Trade Competition for Best Residential Metal Roofing Projects!
Open to U.S. and Canada contractors, installers and manufacturers, MRA officials will select one outstanding metal roofing project each quarter based on project appearance, performance and originality/use of materials. The winning entries will be highlighted and featured on MRA's website and across its digital channels, which attract hundreds of thousands of homeowners interested in metal roofing each year. Interested participants may upload their project photo along with a 200-word or less description for why their metal roofing project is worthy of top honors. For more information, visit www.metalroofing.com.
MRA's quarterly honorees for 2020 will be selected in March, June, September and December and only residential metal roofing projects in the U.S. and Canada will be considered.
---
Calling all Residential Builders, Contractors, and Installers! We have a Free Weinar for you!
The solar market is expanding at meteoric rates as consumer demand increases and enhanced codes mandate solar capacity on new homes. Are you up to speed on everything you need to know about residential solar system installation? After all, the return on a roof-mounted solar investment is only as good as the quality and longevity of the application methods and roofing materials that are used! This webinar covers appropriate design techniques, advanced installation methods, and optimized roofing materials that are best suited for solar systems.
---
MRA Announces Updates, New Benefits Now Available!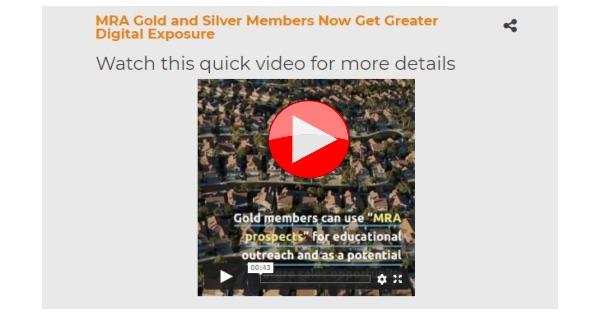 Metal Roofing Alliance (MRA), the leading nonprofit organization supporting the residential metal roofing industry in the U.S. and Canada, has announced updates and changes to its contractor membership program, giving contractors more benefits and ways to build and promote their business than ever before.
"The U.S. and Canadian residential metal roofing business is growing, and our goal is to help members maximize the opportunity while showcasing the outstanding work being done in the industry to help drive that demand," said Renee Ramey, MRA executive director. "MRA stands for quality metal roofing, and that is well represented by our members' participation and commitment."
---
Hurricanes & Homes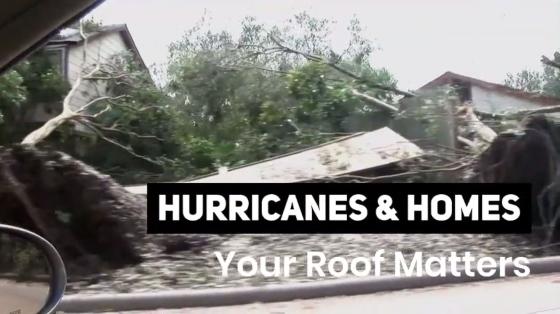 Your Roof Matters -
Watch this video to learn all the reasons why a metal roof is your best bet to stand up against hurricane conditions.
---
Quality Metal Roofs and Why It Matters
---
Outdated Home Gets Major Curb Appeal Boost From Today's Homeowner TV Program
It's the star of the show: A new metal roof is the crowning touch for an amazing curb appeal make-over project airing on Today's Homeowner television show this season. Watch the highlights as home improvement experts Danny and Chelsea Lipford help update this diamond-in-the-rough home located in Alabama, right in the heart of a hurricane and thunderstorm region.